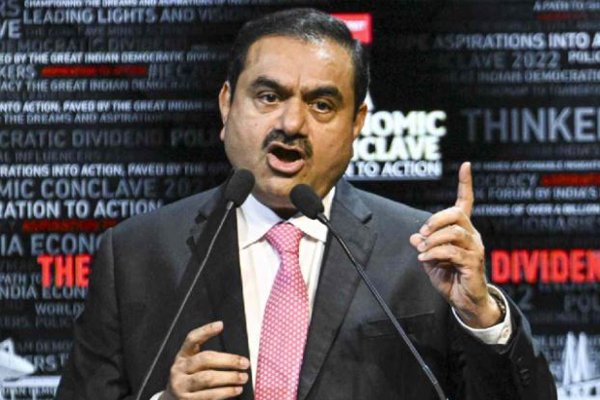 New Delhi: The central government has decided to give Z category security to the country's big businessman Gautam Adani. This decision has been taken on the basis of a report by the intelligence agency IB.
According to sources in the Ministry of Home Affairs, on the basis of the Threat Perception report received from the Intelligence Bureau ie IB, businessman Gautam Adani has been provided Z category security by the government. According to the information, the Z category security given to the chairman of Adani Group, he himself will bear the expenses.
It is being told that more than 30 security guards will be deployed in the security given to Gautam Adani. Armed forces will provide them this protection. The shares of the Adani Group have risen sharply in the recent past and are ranked among the world's biggest businessmen.
It is worth noting that before this, businessman Mukesh Ambani and his wife Nita Ambani have also been given Z security by the Ministry of Home Affairs. They are also bearing the cost of it themselves. On the same lines, this security has also been provided to Gautam Adani.
Let us tell you that Gautam Adani is the richest person in Asia. Not only this, he is the fourth richest person in the world. Gautam Adani has the highest net worth after Elon Musk, Bernard Arnault and Jeff Bezos.
Read in Hindi: गौतम अडानी को मिली जेड श्रेणी की सुरक्षा, आईबी की रिपोर्ट के बाद सरकार ने उठाए कदम