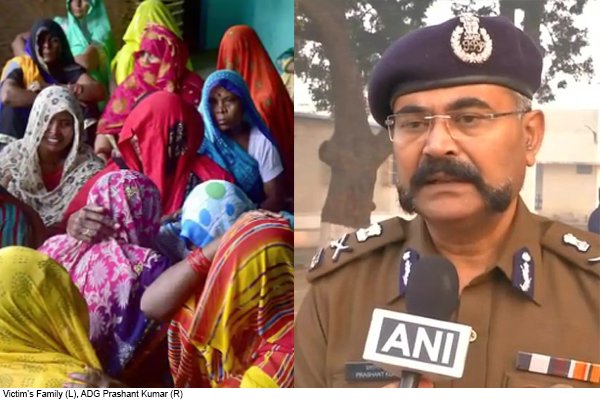 New Delhi: While the entire country is boiling in the Hathras gang rape case, on the other hand, ADG Law and Order Prashant Kumar of Uttar Pradesh Police has given a big statement in this case. He claimed that the 19-year-old girl was not raped, but that she died of a neck injury and shock. He said that it is clear from the report of Forensic Science Lab that she has not been raped.
ADG Prashant Kumar said that after the incident, the woman did not speak of rape in the statement given to the police. He said that the woman had only accused him of assault. The ADG further said that some people are trying to spoil social harmony in the country and incite ethnic violence. The police took immediate action in the Hathras case and we will now identify those who tried to spoil the atmosphere and incite ethnic violence in the state.
Prashant Kumar said that CM Yogi Adityanath has ordered to set up a Special Research Team (SIT) to investigate into the seriousness of the case. He said that those who are involved in this incident will not be spared. He said that even before the medical report in this case, false statements were made against the government and an attempt was made to tarnish the image of the police. It will be investigated, this is a very serious matter. The culprits will not be spared. The government and the police are fully sensitive to the crimes against women and the police is doing its job completely.
Also read in Hindi: हाथरस गैंगरेप केसः ADG प्रशांत कुमार का बड़ा बयान, कहा- युवती से रेप नहीं हुआ