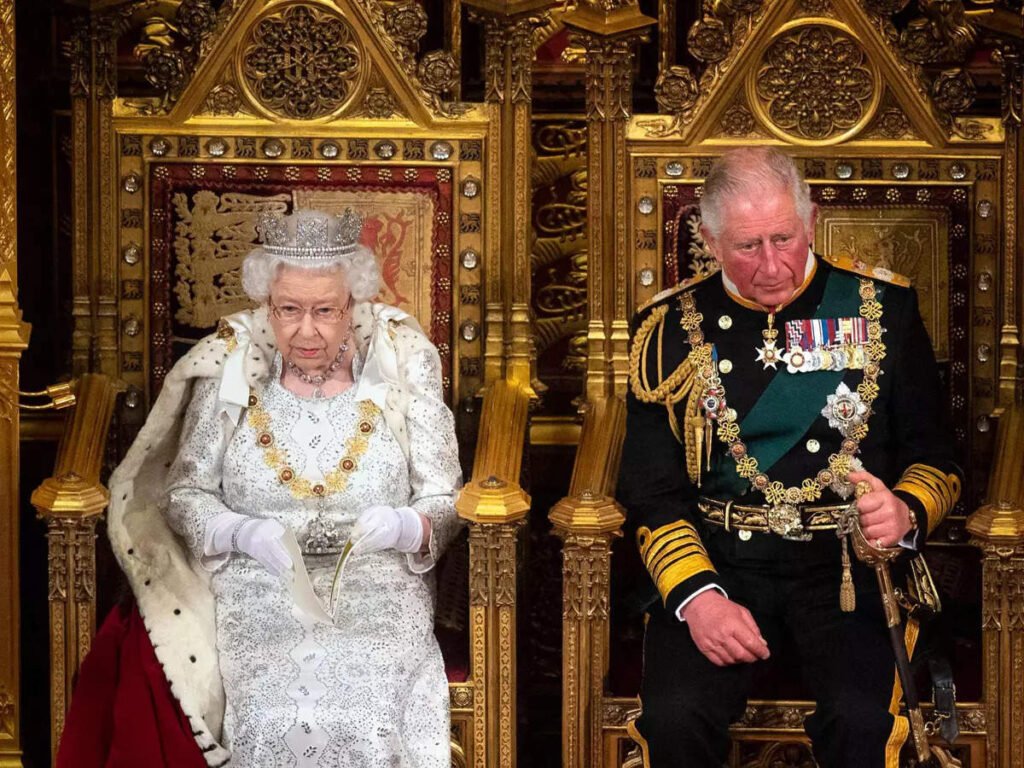 Britain's Queen Elizabeth II died on Thursday. She breathed her last in Scotland at the age of 96. She was on the throne of Britain for the last 70 years. She also holds the record for the longest reign on the British throne. After the death of King George VI of Britain in 1952, Elizabeth II took over the reins of the world's strongest and most famous royal family. June 2022 marked 70 years of Queen Elizabeth II's reign.
Let's take a look at his life journey…
Queen Elizabeth II of Britain was born on 21 April 1926. Her full name is Elizabeth Alexandra Mary Windsor. King George V was succeeded by King George VI, the father of Queen Elizabeth II. She did his studies at home. Elizabeth was educated privately at home. According to a biography of Queen Elizabeth II, from her childhood she was fascinated by animals, especially horses and dogs. His love was still intact.
Queen made after father's death
Princess Elizabeth first met Prince Philip in 1934. At that time she was only 13 years old. Philip was a Greek prince whose family was expelled from the country in 1922 when he was still an infant. After this, Queen Elizabeth II was married to Prince Philip in 1947. There was a lot of celebration in Britain on the occasion of their marriage. After marriage, Prince Philip started working in the British royal family. When Elizabeth and her husband Prince Philip were on a tour of Kenya in 1952 after the wedding, her father, King George VI, died in February. Upon receiving the news of her father's death, she returned to Britain, leaving half the tour incomplete.
Queen Elizabeth II was only 25 years old at the time of her father's death. Elizabeth II was appointed Queen of Britain on 6 February 1952, the day her father died. Later on June 2, 1953, She was formally coronated. From then till now she was in power as Queen of Britain. So far, 15 prime ministers have worked with him during his reign.
Elizabeth II was Queen of the United Kingdom, Canada, Australia, New Zealand, Jamaica, Barbados, Bahamas, Grenada, Papua New Guinea, Solomon Islands, Tuvalu, Saint Lucia, Saint Vincent and the Grenadines, Belize, Antigua, Barbuda, Saint Kitts and Nevis. Apart from this, she was also the head of 54 nations and territories of the Commonwealth. As British Empress, she was the supreme governor of the English Church and constitutional queen of the sixteen independent sovereign states of the Commonwealth.
Many changes took place during the reign
Many important changes occurred in the United Kingdom during Elizabeth's rule, such as the independence of Africa from British colonization, the division of the powers of the UK Parliament into the Parliaments of Wales, Scotland, England and Ireland, etc. During his reign she led her kingdom during various wars.
Husband Prince Philip died last year
Prince Philip and they have four children, Charles, Anne, Prince Andrew and Prince Edward. Prince Philip, the husband of Britain's Queen Elizabeth II, died on 9 April 2021. He was 99 years old. Prince Philip was also known as the Duke of Edinburgh. He and Queen Elizabeth had been together for about 73 years.
Was battling health problems since October last year
Significantly, at this time Queen Elizabeth was unable to move anywhere. That's why they were having their meetings at Balmoral Castle in Scotland instead of Buckingham Palace in London. Queen Elizabeth had been suffering health problems since October last year. Earlier this year Queen Elizabeth celebrated the 70th anniversary of her reign.
Britain's Queen Elizabeth II, Prince Philip, United Kingdom, Canada, Australia, New Zealand, Jamaica, Barbados, Bahamas, Grenada, Papua New Guinea, Solomon Islands, Tuvalu, Saint Lucia, Saint Vincent, longest reign on the British throne,