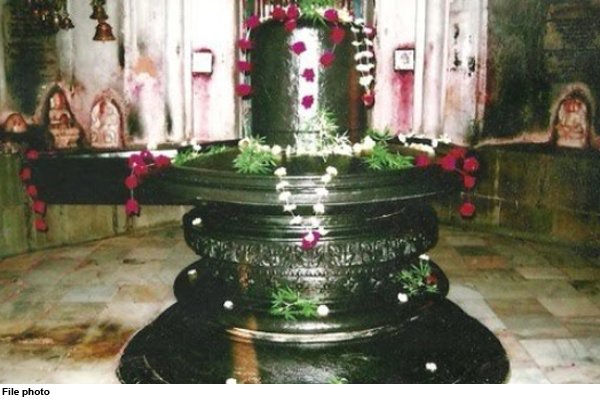 Lord Shiva is worshiped in the form of Shivling from the very beginning of creation. There are many Shiva temples established in India in the form of Shivling, which are famous everywhere in the country and abroad. One of these Shivlings in India is the largest Shivling in Asia. This Shivling was established in Dwapar Yuga. Bhima himself had established this Shivling during the Mahabharata period.
This Shivling is installed in the Prithvinath temple
Actually, the Shivling we are talking about is located in Kharagpur village of Gonda district of Uttar Pradesh. This temple is famous by the name of Prithvinath, in which Asia's largest Shivling is established. There is a legend behind the biggest Shivling, according to which, one day the regional resident Prithvinath was getting his house excavated to build his house. The same night he came to know in his dream that the Shivling was buried at the same place and in the seven blocks below. Prithvinath was instructed to find the Shivling till a section. After this, the next day itself, Prithvinath excavated up to a section, after which Shivling was found from there. It was only after this that the worship of Shivling started here and Shivling was established here and that temple became famous as Prithvinath.
Shivling was established during exile
According to the legends, this Shivling was established during the time of exile by the Pandava son Bhima in the Mahabharata period i.e. in the Dwapar Yuga. It is said that a demon named Bakasura had created a lot of terror and had troubled the people a lot. At the same time, Bhima was spending his exile with his brothers and when Bhima came to know about this, Bhima saved the people from the demon named Bakasura and got rid of the terror.
The glory of Prithvinath spread far and wide
It is said that the demon belonged to the Brahmin clan and it inflicted the sin of killing Bhima on Bhima. To get rid of this defect, Bhima had established Shivling. Although after many years it was gradually absorbed into the ground, but during the Mughal period, a general renovated the Shivling and worshiped here. The glory of Prithvinath has spread far and wide. Apart from India, devotees from Nepal also come here to worship. Every year three fairs are organized in the temple. There is a wonderful view here on Shivratri and Sawan. Devotees are pouring in. It is believed that every wish sought in this temple of Bholenath gets fulfilled.
How to reach Prithvinath temple holy place.
By Air
By Air At 54 km from Gonda, Faizabad is the nearest airport. Lucknow is the closest international airport, 132 km from gonda.
By Train
Gonda Railway Junction – 20 km Itiyathok Railway Station.
By Road
Gonda is well connected to the rest of Uttar Pradesh by roadways. Gonda in turn is well connected by bus to cities like Lucknow, Bareilly, Kanpur, Allahabad, Agra and Mathura. Both Uttar Pradesh State Road Transport Corporation as well as Private players operates these buses