29/05/2022
Here's Veer Savarkar considers hero as well villain; how educated Veer Savarkar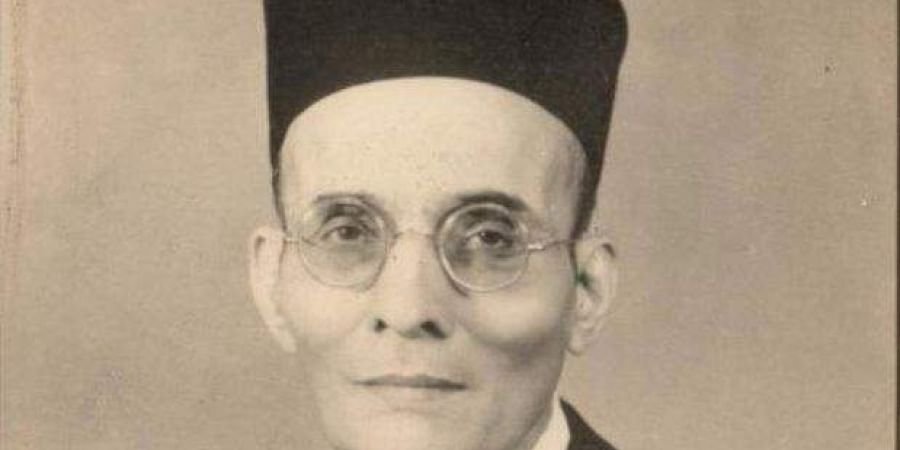 One of the most controversial names in history is Damodar Das Savarkar i.e. VD Savarkar. He is a face that some consider as a hero or a villain. Savarkar, a Hindutva leader, was born on this day in 1883 in the village of Bhagpur, Nashik. His full name is Vinayak Damodar Savarkar. He was a freedom fighter, politician, lawyer, social reformer and the architect of the philosophy of Hindutva. His father was Damodar Pant Savarkar and mother Yashoda Savarkar. Savarkar lost his parents at a very young age.
Who was Veer Savarkar? (Who Was Veer Savarkar?)
Veer Savarkar was born in a Brahmin Hindu family. His siblings were Ganesh, Mainabai and Narayan. He was known for his bravery and this was the reason why he came to be called 'Veer'. Savarkar was highly influenced by his elder brother Ganesh, who played an influential role in his life. Veer Savarkar founded an organization called 'Mitra Mela' which inspired people to fight for 'complete political independence' of India.
Education (Veer Savarkar Education)
He completed his Bachelor of Arts from Fergusson College, Pune, Maharashtra. He worked as a barrister at The Honorable Society of Grays Inn, London. He got an offer to study law in England and was also offered a scholarship. Shyamji Krishna Varma helped him to send him to England and further his studies. He took admission in 'Grey's in Law College' there and took refuge in 'India House'. It was a student residence in North London. In London, Veer Savarkar inspired his fellow Indian students for independence and formed an organization 'Free India Society' to fight against the British.
Arrest (Veer Savarkar Prison)
The British government withdrew Veer Savarkar's graduation degree due to his involvement in the Indian independence movement. In June 1906, he went to London to become a barrister. While he was in London, he encouraged Indian students in England against the British colonial masters. He supported the use of weapons in India's freedom struggle.
He was arrested in London on 13 March 1910 and sent to India for trial. However, when the ship carrying him reached Marseille in France, Savarkar fled but was arrested by the French police. He was sentenced to prison in Andaman on 24 December 1910. He also tried to educate the illiterate convicts in jail.
Death of Savarkar and Mahatma Gandhi (Veer Savarkar And Gandhi Assasination)
Nathuram Godse was a member of the Hindu Mahasabha. However, on the demand of great leaders like Vitthalbhai Patel, Tilak and Gandhi, Savarkar was released and brought back to India on May 2, 1921. But Veer Savarkar was charged by the Indian government in the assassination case of Mahatma Gandhi. He was later acquitted by the Supreme Court of India. On 26 February 1966, at the age of 83, Savarkar merged with the five elements.
Addressing an Azadi ka Amrit Mahotsav event at Cellular Jail here, the minister said the freedom fighters had taken pledge here that howsoever powerful the foreign rule, it cannot prevent India from gaining freedom.
"The 'veer' title to Veer Savarkar was not given by any government, any administration. It is the 130 crore people of the country who gave him the title to acknowledge his courage and patriotism. But it is painful that some people today raise question about his life. Painful that you're questioning the patriotism of a man sentenced to two life terms..have some shame. Visit this pilgrimage place once and all your doubts will be removed," he said.
Amit Shah said that Savarkar turned Cellular Jail into a 'teerthsthan'.
"He (Savarkar) gave the message to the world that you may mete out as much torture as you want but can't block his rights- 'making my country independent is my birthright', Savarkar accomplished this here," the minister said.
He said Cellular Jail "witnessed tortures against many freedom fighters" is a "shrine "for the countrymen.
"Today is Vijayadashmi. We celebrate it in the entire country as a day of victory of good over evil. This pilgrimage centre of freedom struggle also symbolises the same. The freedom fighters had a taken a vow here that howsoever strong the foreign rule, India will attain freedom," the Home Minister said.
Amit Shah said Cellular Jail inspires the youth of the nation.
"Today for the second time I have got a chance to visit the 'teerthsthan' of freedom fighters. Whenever I leave from here, I leave with new energy and inspiration," he said.
He said Azadi Ka Amrit Mahotsav will help in fostering the spirit of patriotism among the youth.
During his visit to the Cellular Jail, Amit Shah visited the cell where Savarkar was imprisoned.
The minister is on a three-day visit to Andaman and Nicobar Islands.