22/01/2022
Here's why Devadhidev Lord Shankar had to bow before Shani Dev's justice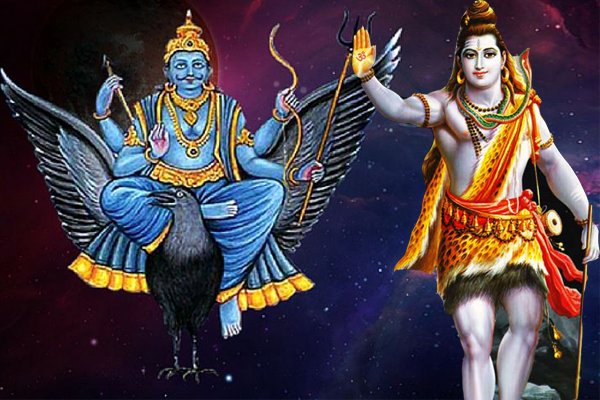 According to the legend, at one time Shani Dev reached the Himalayas, the abode of Lord Shankar. He bowed down to his Gurudev Lord Shankar and urged him – Oh Lord! I am going to come in your zodiac tomorrow which means my curved vision is going to fall on you.
Lord Shankar was bewildered after listening to Shani Dev and said – O Shani Dev! How long will you keep your curvy eyes on me? Shani Dev said – Oh Nath! Tomorrow I will have a curved eye on you for a quarter and a half.
Lord Shankar got worried after listening to Shani Dev and started thinking of ways to avoid Shani's curved vision. The next day Lord Shiva came to the world of death to avoid the sight of Shani and took the form of an elephant to avoid his curved vision. Lord Shankar had to spend a quarter of their time in the form of an elephant. In the evening, Lord Shankar thought that now the day has passed and the sight of Shani Dev will not have any effect on him. After this Lord Shankar again returned to Mount Kailash.
As soon as Lord Shankar reached Mount Kailash in a happy mood, he found Shani Dev waiting for him. Seeing Lord Shankar, Shani Dev bowed with folded hands. Lord Shankar smiled and said to Shani Dev – Your vision did not have any effect on me.
Hearing this, Shani Dev smiled and said – Neither the gods nor the demons can escape from my sight, even you could not escape from my sight. Lord Shankar was surprised to hear this.
Shani Dev said – Due to my vision, you had to leave the Dev Yoni and go to the animal vagina for a quarter of a strike, thus my curved vision fell on you and you became its character. Lord Shankar was pleased to see Shani Dev's love of justice and took Shani Dev to his heart.