24/01/2021
Here's why Mahashivratri is the holiest festival of Hinduism to worship God Shiva
According to Puranas, Shivratri is celebrated as the day Shiva saved the world from the pot of poison that emerged during the great mythical churning of the ocean called Samudra Manthan. Yet another story goes on to say that Shivratri maks the day Brahma and Vishnu got involved in an argument about their supremacy.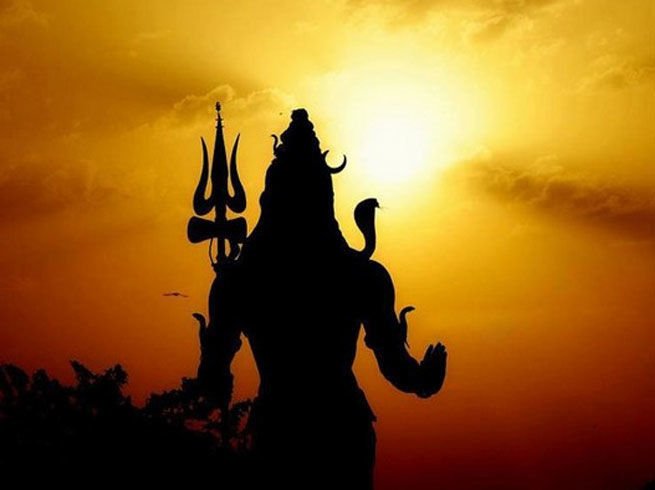 Mahashivaratri is the holiest festival celebrated annually in Hinduism in honor of Lord Shiva, also known as 'Padmarajratri' and 'Great Night of Shiva'. This year Mahashivaratri is falling on Thursday 11 March. Shivaratri falls on the 14th day of the month, a day before Amavasya. Maha Shivaratri usually falls in February or March depending on the position of the planets.
On this day devotees worship Lord Shiva, fast on the day, and perform religious activities to please Lord Shiva. On this day, Shiva devotees worship Lord Shiva in temples by offering bel-Patra, milk, beri fruits, etc., and pray to God for the fulfillment of their wishes. Devotees believe that by pleasing Lord Shankar on the auspicious Shivaratri day, one gets rid of past sins and attains salvation.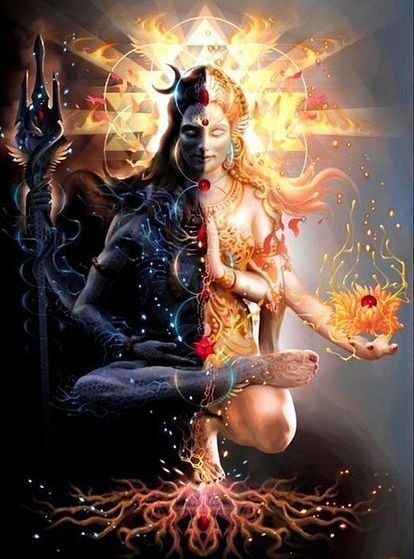 Lord Shiva married Goddess Parvati on this day. After the death of Sati, Lord Shiva is said to have gone into deep meditation. Sati incarnated as Parvati to become the consort of Lord Shiva. Therefore, Mahashivratri marks the union of Shiva and Parvati on the 14th day of the dark fortnight in the month of Phalgun.
Difference between Shivaratri and Mahashivratri
The word Shivaratri is formed from the amalgamation of two words, Shiva and Ratri, where Shiva means 'Lord Shiva' and Ratri means night. Therefore, Shivaratri means the night of Lord Shiva. Shivaratri is celebrated on the 14th day of every month, one day before Amavasya, so the full moon that falls on the Chaturdashi of Krishna Paksha every month is called Shivaratri. Of the 12 Shivaratri celebrated in a year, Mahashivaratri is the most important one that falls on the Krishna Chaturdashi of the month of Phalgun which is usually observed in February or March depending on the planetary positions.
Mahashivaratri fasting and auspicious time of worship
Mahashivratri: 11 March 2021
Nishita Kaal Puja Time: 00:06 to 00:55, March 12
Duration: 00 hours 48 minutes
12 March 2021: Shivaratri Parana Time – 06:34 to 15:02
Night First Prahar Puja Time: 18:27 to 21:29
Night Second Prahar Puja Time: 21:29 to 00:31, March 12
Night 3rd Prahar Puja Time: 00:31 to 03:32, March 12
Night IV Prahar Puja Time: 03:32 to 06:34, March 12
Chaturdashi Date Start: March 11 at 14:39
Chaturdashi date ends: March 12 at 15:02
Legend of Mahashivaratri
There are many stories about Shivratri. According to one of them, Maa Parvati had done austerities to get Shiva as her husband. According to mythology, this resulted in the marriage of Lord Shiva and Mother Parvati to Falgun Krishna Chaturdashi. This is the reason why Mahashivaratri is considered very important and sacred.
At the same time, according to a story described in Garuda Purana, on this day a Nishadraj went hunting with his dog but found no victim. Tired of hunger and thirst, he went to the banks of a pond, where the Shivling was under the Bilva tree. To give comfort to his body he broke some Bel-Patras, which also fell on the Shivling. To clean his feet he sprinkled pond water on Shivlinga, some drops of which also fell on the Shivlinga. While doing so, one of his arrows fell down which he bent down to face ShivaLinga. In this way, he inadvertently completed the entire process of Shiva-worship on the day of Shivratri. After death, when the Yamdoots came to pick him up, Shiva's people protected him and drove him away. It is said that Lord Shiva inadvertently gives so much fruit to his devotees, then there is no shortage of devotees who worship by rituals.