20/03/2021
Here's why PM Modi Praises 19-year-old girl for water conservation efforts in MP village
Prime Minister Narendra Modi while addressing the nation in the latest edition of his monthly radio program endra Mann ki baat, appreciated Babita Rajput, a 19-year-old resident of Bundelkhand, Madhya Pradesh, who strived for water conservation efforts in Bilda village.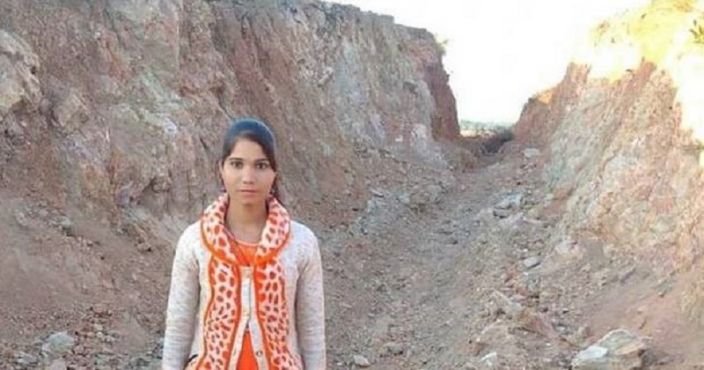 In a remarkable feat, more than 100 women, led by Rajput, along with the forest department formed a route by cutting a 107-meter-long mountain, which now fills their village pond. Rajput has thanked PM Modi for the recognition.
During the address, Modi also stressed the importance of water conservation.
"During this month of 'Magha', Haridwar is hosting Kumbh this year. World Water Day will be celebrated on 22 March. The month of 'Magha' is to be combined with water. After this month, winter and summer Starts. "The PM said.
Although the government had been trying to solve the problem of water crisis for years, nothing substantial was done. As a result, these women joined forces to cut the hill by digging a canal to channelize rainwater, which took 18 months to complete. Among other reasons for taking this initiative was the urge to support agricultural activities and livestock.
"We have been working for 18 months to supply water to the village; Rajput earlier told the media that water was not able to reach the 40-acre pond built a decade ago under the Bundelkhand package.
The handpumps of the villages, which were dry and dry, are now filled with water.
In 2020, Lungi Bhuiyan, a 70-year-old man from Bihar, was in discussions for more than 30 years to build a three-kilometer lake in Gaya. He wanted the rainwater to reach the fields of his village, Kothiwala, where animal husbandry and farming are the primary occupations. Indian billionaire and CEO of Mahindra Group, Anand Mahindra presented Bhuyan a tractor, and praised his efforts.
Bhuil is known as the second male mountain man from Bihar after Dasharatha Manjhi of Gehlaur village, who made his way from the hillside using only a hammer and a chisel. In fact, his story was that it was inspired by a Bollywood film called Hi Manjhi: The Mountain Man, in which actor Nawazuddin Siddiqui played the lead role.