The mission on Teachers and Teaching is to promote innovation in pedagogy (teaching) leading to better learning outcomes. In view of the massive growth of education at all levels including primary, secondary, higher, technical and professional, the demand for teachers has also increased. PMMMNMTT focuses on integrated teacher education programs to meet the professional development needs for both pre-service and in-service teachers and faculty.
The mission also aims at building effective leadership and management in schools and higher education institutions. Leadership for Academics Program (LEAP) covering 15 top NIRF ranking Institutes/Universities with overseas components has additionally been launched on 14th November 2018 under which senior professors have a minimum 8 years of teaching experience, 3 Years of administrative experience and has 30 Scopus publications. Will receive training from partner institutions in India as well as abroad, to address the leadership deficit in higher education and fill the gap in academic leadership.
Mahatma Gandhi called him his elder brother and called him "the creator of India". Jawaharlal Nehru called him such a great soul who laid the foundation of modern Indian nationality. The person is none other than Madan Mohan Malaviya, also known as Mahatma (an honor). He was a great politician and educationist. He founded the Banaras Hindu University, one of the best universities in India. He was a patriot who did everything possible for the independence of the country and today he is a source of inspiration for the youth.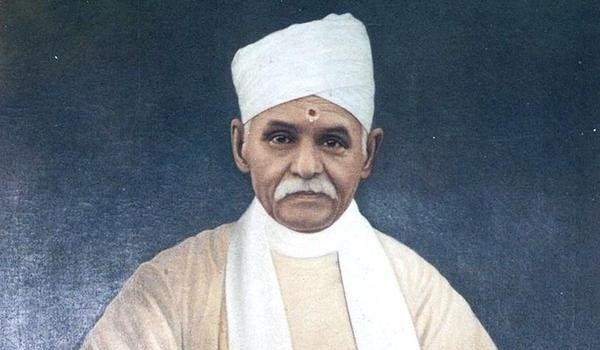 Madan Mohan Malaviya was born on 25 December 1861 in a Brahmin family of Allahabad. He was one of the eight children of his father Pandit Baijnath and mother Meena Devi. His education started at the age of five and he was sent to Mahajani School. After this he went to the religious school where he was educated under the guidance of Haradev ji. This is where his thinking influenced Hinduism and Indian culture. In the year 1868, he enrolled in the recently established government high school. In 1879 he completed his matriculation from Muir Central College (now Allahabad University). In the year 1884, he completed his BA from Calcutta University and became a teacher in Allahabad district at a monthly salary of Rs 40. He further MA Wanted to study but could not do so due to poor financial condition.
Madan Mohan's life as a politician and freedom fighter began in Calcutta in 1886 with participation in the second session of the Indian National Congress held under the chairmanship of Dadabhai Naoroji. The speech given by him in this initial session was well received by the people present there. Madan Mohan's speech had an impact on Maharaja Shrirampal Singh. Impressed, Maharaj offered him to become the editor of the weekly newspaper Hindustan and take over its management.
After assuming responsibility for the post of editor for two and a half years, he became LL.B. Returned to Allahabad to study. In 1891, he received his LL.B. He completed his studies and started practice in Allahabad District Court. While progressing in the year 1893, he started practicing in Allahabad High Court. In the year 1907, Madan Mohan started a Hindi weekly newspaper called "Abhyudaya" and in 1915 it was converted into a daily newspaper. During this period he also took out some monthly magazines and a daily paper in English. In 1909, Madan Mohan became the President of the Indian National Congress for the first time. Scouting in India was established with the joint efforts of Madan Mohan Malaviya, Justice Vivian Bose, Pandit Hridaynath Kunzru, Girja Shankar Bajpai, Annie Besant and George Arunadale. From the year 1913, Indians started getting admission in Scout.
Madan Mohal Malaviya was a member of the Imperial Legislative Council from 1912 to 1926. In 1919, this council was renamed the Central Legislative Council. In the 21st session of the Indian National Congress in Benares, Madan Mohan presented the idea of ​​establishing a Hindu University. The Banaras Hindu University Bill was passed in 1915 and the Banaras Hindu University was established on 4 February 1916.
Till now it remains the premier institution of education in India. Although Madan Mohan Malviya left his judicial practice in 1911 to work for education and social welfare, he fought a court case to save 177 people convicted in the Chauri-Chaura incident, all of them hanged. Was sentenced to In 177, the Court declared 156 guilty. He played a key role in the Non-Cooperation Movement launched by Mahatma Gandhi in 1920 and opposed the Simon Commission along with many other personalities of Indian history such as Lala Lajpat Rai, Jawaharlal Nehru.
On 30 May 1932, Madan Mohan issued a manifesto recommending a focus on the "Buy Indian / Buy Swadeshi" movement. When independence was about to be attained, he advised Mahatma Gandhi not to accept freedom at the cost of partition of the country. He was not in favor of a separate electorate for Muslims under the 'Lucknow Pact' and was also opposed to the Congress' participation in the Khilafat movement in the 1920s. In the year 1931, he represented India in the first round table conference. He is also known as one of the famous slogans of "Truth will prevail".
Madan Mohan Malaviya did B.H.U. The post of Vice Chancellor of Education Left for Radhakrishnan, who later became the President of India. In this era, "Hindustan Times" was going through its bad days and was on the verge of closure, when Madan Mohan Malaviya emerged as its savior. He made the newspaper realize the importance and role of a newspaper in daily life. Lala Lajpat Rai and M.R. With the financial support of national leaders like Jayakar and industrialist GD Birla, he took the newspaper under his jurisdiction. He held the post of its president until 1946. The Hindi edition of the newspaper started in 1936, a result of his own efforts. The newspaper is currently owned by the Birla family.