06/02/2021
Here's why You all need to know about Gautam Shatilal Adani
Gautam Shantilal Adani is a man who needs no introduction. Founder and President of Adani Group. He is the second richest person in India with assets of over US $ 25.2 billion.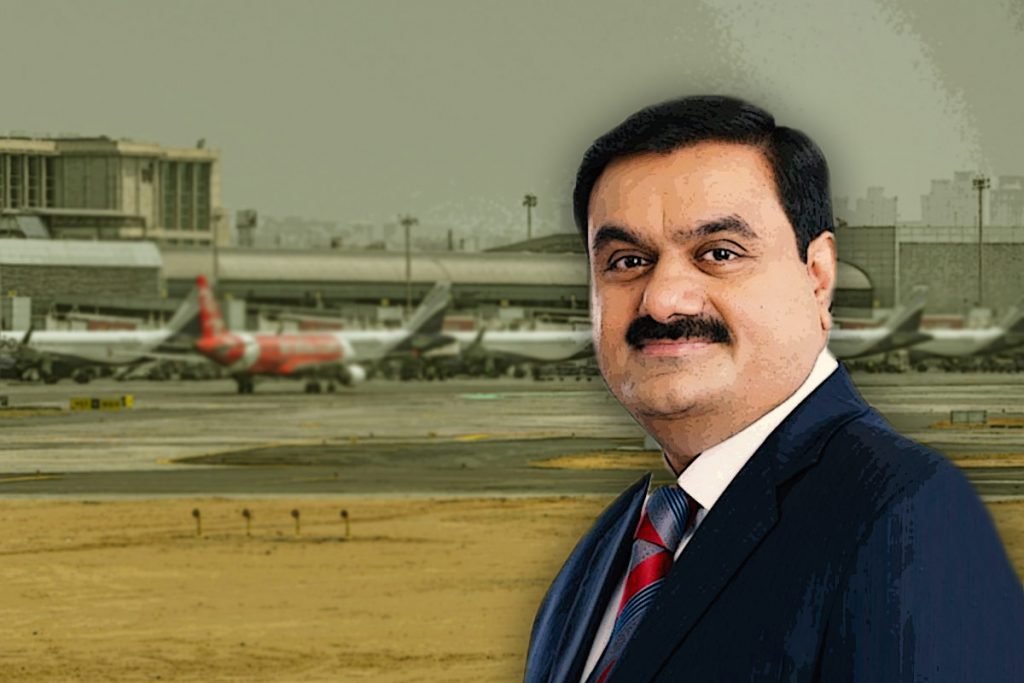 The Ahmedabad-based diversified conglomerate has significant businesses in port development and operations, logistics, utilities, agriculture and defense, among many others.
Gautam Adani always had an entrepreneurial tendency and outlook. He once famously said, "As an entrepreneur this is my dream job because it tests one's tenacity. I could never take orders from anyone. "
Gautam Adani, an Indian billionaire industrialist, was born on 24 June 1962 in Ahmedabad, Gujarat to a Gujarati-Jain family. His father's name is Shantilal Adani and mother's name is Shanti Adani.
His father was a cloth merchant. Gautam has 7 siblings and his parents migrated from the small town of Tharad in the northern part of Gujarat in hopes of securing more opportunities for his family.
Gautam did his schooling from Sheth Chimanlal Nagidas School in Ahmedabad. He enrolled in a bachelor's degree in commerce at Gujarat University, realizing that academics were not for him. After leaving college, Gautam shocked many and he dropped out after the second year.
In 1978, as a teenager, Gautam moved to the city of dreams, Mumbai, with only a hundred rupees. He worked in diamonds for Mahendra Brothers for 2-3 years.
Still as a teenager, he shifted to Mumbai and worked as a diamond roller and sorter for Mahendra Brothers in Jhaveri Bazaar. Later, he moved to Ahmedabad to manage a plastic factory with his brother, which proved to be a gateway to success.
Gautam Adani achieved a great deal of import of polyvinyl chloride (PVC) material, which proved to be a gamechanger. Over the years, he diversified the business into other areas. In 1988, he founded Adani Enterprises. The economic liberalization of 1991 took Adani's success to new heights.
In 1981, Gautam's elder brother Mansukhbhai Adani bought a plastic unit in Ahmedabad and invited him to manage the business. Gautam Adani started importing his primary polymer business for small scale industries in 1985.
In 1988, Gautam founded Adani Exports Limited, the holding company of the Adani Group. Today, Adani Exports is known as Adani Enterprises Limited – originally, Adani Exports are dealt in electricity and agricultural commodities.
In 1996, Adani Power Limited was founded by Adani. It is the power business of the Adani Group. Adani Power has 4620 MW thermal power plants. Adani Power Limited is the largest private thermal power producer in India.
Adani entered the power generation business in 2006. From 2009 to 2012, he acquired Abbott Point Port in Australia and Carmichael Coal in Queensland.
According to Forbes, Gautam Adani holds a 75% stake in Adani Transmission, a 75% stake in Adani Enterprises, a 66% stake in Adani Ports and Sage Limited, a 73% stake in Adani Power.
Gautam Adani was ranked as India's third most powerful person in 2019.
Since then, the Adani Group has expanded into a multitude of other businesses in renewable energy generation, ports and terminals, agriculture, gas distribution, housing finance, data centers, logistics, airports, solar manufacturing, road, metro and rail development.
Gautam Adani is married to Preeti Adani. The couple is fully invested in philanthropy and social work. He is the chairman of the Adani Foundation, a non-profit organization founded in 1996. The foundation has a presence in eighteen states, including more than two thousand villages. Some notable projects of the Adani Foundation include Saksham, Swachra, Suposhan and Udaan.
To fight the current epidemic, he donated INR 100 crores to the PM CARES fund, as well as INR 5 crores and 1 crore to the Gujarat CM Relief Fund and Maharashtra CM Relief Fund.
Gautam Adani helped to drive the country's economic growth, create jobs for thousands of people across the country and put India on the world map. The person has dedicated his life for the development of the country and is working hard for the same. He will be remembered as someone who created a unique infrastructure for India and contributed to India's economic development story.