02/09/2021
Hibatullah Akhundzada will be the supreme leader of Afghanistan, confirms Taliban
According to a report in Tolo News, the Taliban have announced that Mullah Hibatullah Akhundzada will be their supreme leader, under whom a prime minister or president will run the country.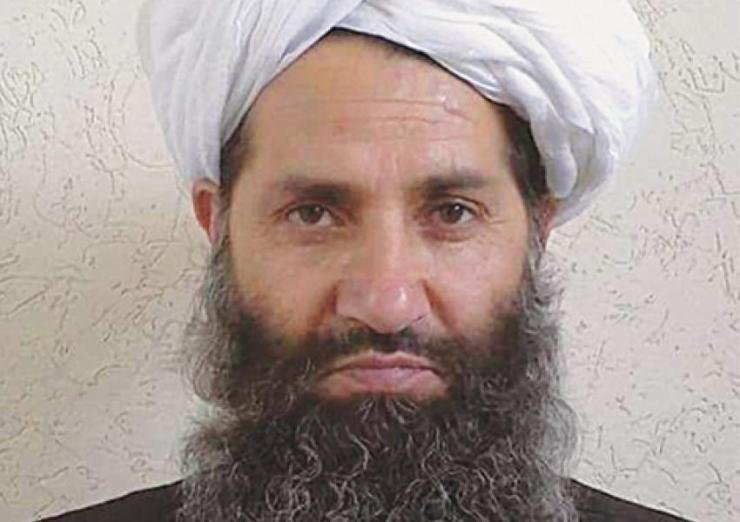 Anamullah Samangani, a member of the Taliban's Cultural Commission, reportedly said that Akhundzada would also be the leader of the new government.
The leader of the Taliban's political office, Sher Mohammad Abbas Stanikzai, was quoted by pajhwok.com on Wednesday as saying that the Islamic Emirate would announce its new government within the next two days.
Few sources previously told that the rebels are building a government based on the model of Iran – an Islamic republic where the supreme leader is the head of state and the president is also the highest-ranking political and religious authority. .
"Deliberations on the new government are almost over, and necessary discussions about the cabinet have also taken place. The Islamic government we will announce will be a model for the people. There is no doubt in the presence of a commander of the loyal (Akhunzada) in the government. He will be the leader of the government and there should be no question on it," Samangani said as per Tolo News.
Akhundzada, who has never appeared in public and whose whereabouts remain largely unknown, will likely operate from Kandahar.
Meanwhile, unconfirmed reports indicated that the next government would also have the post of a prime minister, the report said.
The Taliban has already appointed governors, police chiefs and police commanders for various provinces and districts.
"The Islamic Emirate is active in each province. Each province has a governor who has started functioning. There is a district governor for each district and a police chief in each province who is working for the people," said Abdul Hanan Haqqani, a Taliban member.