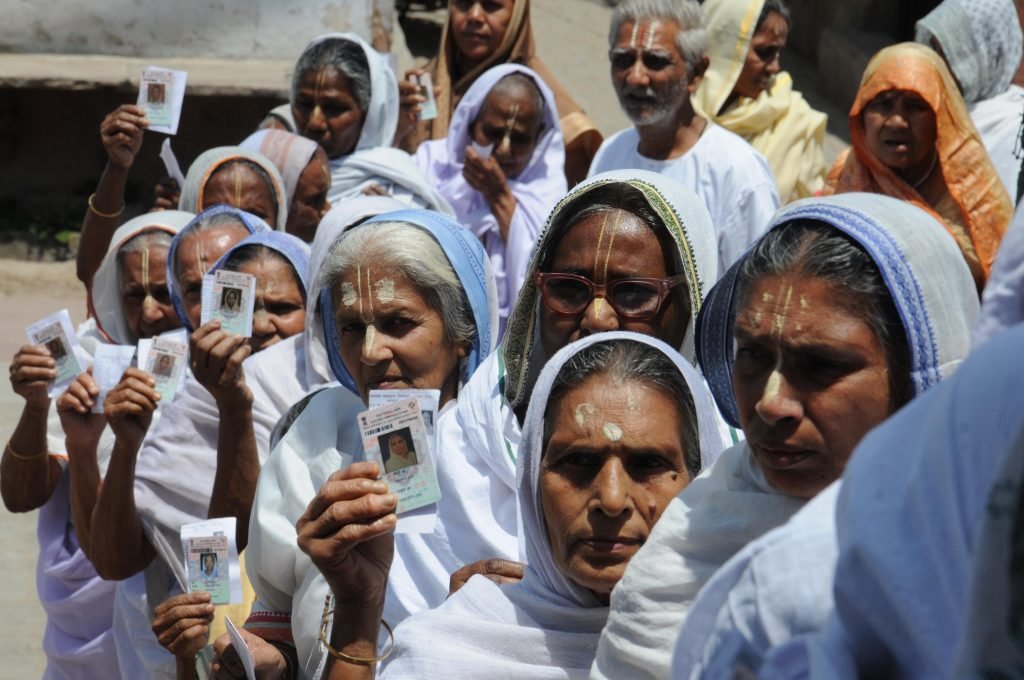 Away from their own families, thousands of Hindu widows make their way to the Holi town of Vrindavan to find solace. It is also home to over 10,000 widows, most of them living a life of deprivation and neglect and living by begging on the street.
Vrindavan, a sacred place of Hindus, hundred temples and ashrams in the city, and the childhood home of Lord Krishna, is also remembered for his romance with the beloved Radha.
The city Vrindavan echoes full of mantras and chants. Foreign tourists walk the narrow streets of the city in colorful attire and welcome you with Radhe Radhe. But in addition to color and religious fervor, there is the sea of ​​"white shadows" of the widows of Vrindavan.
After marriage, women should dress in colorful attire and wear flowers, vermilion, which is the symbol of their marriage. But according to the old customs which are still followed by many people, everything changes when their husband dies and widows are confined. Inside their house and only worship.
The poorest Hindu widows are shunned by society as they seem to be the financial drain of their families. Thousands of them have been left in the city of Vrindavan.
The Supreme Court recently disposed of the bodies of widows living in a government shelter home in Vrindavan by putting them in sacks and dumping them in the Yamuna, due to paucity of money for proper cremation. The court also expressed serious concern over the paucity of food.
The court had asked the National Legal Service Authority (NALSA) to approach the NGO Sulabh International to find out whether they can come forward to help the widows.
According to Dr Bindeshwar Pathak, Founder of Sulabh, things have changed to a great extent. Now widows are spending time in the ashram, no more begging on the road. They watch TV and sing bhajans in the Ashram. Now they are undergoing skill education and training so that their confidence comes back.
Writer and Photo Journalist is GN Jha
Also read in Hindi वृंदावन विधवाओं की जीवन यात्रा कितनी कठिन है: सम्मान बहाल करने की आशा की एक किरण