26/12/2020
IND vs AUS, 2nd Test, Day 1: Ashwin, Bumrah put India On Top in MCG
Brief update scores: Australia 141/5
Although captain Ajinkya Rahane said that India would love to bat first at the Melbourne Cricket Ground. The pacers gained enough momentum, but it was converted through a clinical spell for Ravichandran Ashwin that saw the backs of both Matthew Wade and Steve Smith within their first three overs which gave India an early advantage on Saturday.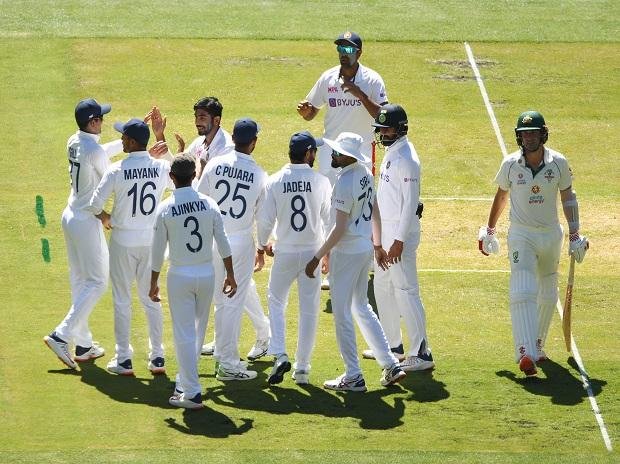 Wade was the only batsman to display any form of positive intent in contrast to his first innings in Adelaide. However, Jaspreet Bumrah kept him with a lot of plays and memories, but without reward. Joe Burns was not so lucky with Bumrah that he felt a feather that was enough to hold the outside end as the opening summer's horror continued.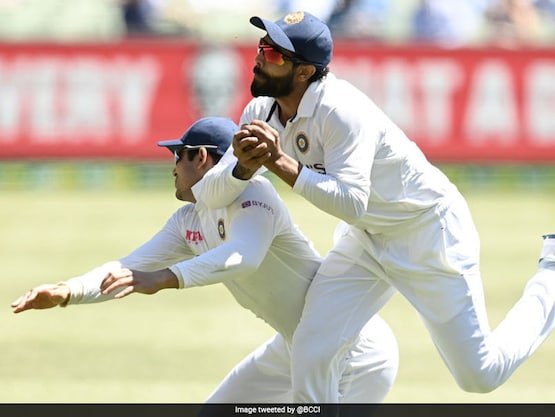 Wade then crossed the ship with Marnus Labuschgane, which at the beginning seemed disgusting. After losing by 6 runs to a tough chance at slip, Wade caught Bumrah well in advance and Umesh Yadav made an air movement for the wicket, with a fine green score for the pacers. It was Bumrah, who was rewarded for hitting a far better length than Umesh.
The Indian pacers did not get their length right for Labuschagn, who had been hit on the pads for some time but had little to come into contention for LBW. Although the seam was causing batsmen problems, Rahane brought Ashwin only after 10 overs, which proved to be the masterstroke. After checking out the first over, a Brainfed shot of Wade, who was trying to be too aggressive against Ashwin, brought about his downfall. He released Jadeja, who collided with debutant Shubman Gill, but managed to hold on. Ashwin then nicked Smith in the next over, who caught a quick catch at leg slip and attempted to lbw Cheteshwar Pujara lbw, but could not go down. Smith, whose hunting ground is MCG, was retarded for a duck – his first since November 2016.
India reviewed the call against Lebuschagne before a leg when Bumrah soon hit him on the pad. However, the ball was found to go over the stumps as India lost a review. With the loss of those three wickets dependent on Labuschagne, who was extremely patient with the knock of 26, was slowly settling. India handled spin at both ends with Jadeja in the mix, with the first Siraj losing his time for his first innings in Test cricket.
Of the first 25 overs, 11 were thrown by the spinners – the highest for Ashwin's dip and batting for a Test debut at the MCG since 1985. He bowled with considerable control as India held tight all season, giving no freebies, as Australia was made to work hard for their runs. India might have also picked up their fourth wicket in the final over before lunch, but Leibuschgane, reviewing the leg-before decision, said that he reversed it after a very lucky escape after the ball was struck in the over.
Wade scored 30 for 39, attacking Umesh Yadav. However, a risky shot resulted in his dismissal, with Ravindra Jadeja completing a swift catch. Smith and Burns are out for the Ducks. Ravichandran Ashwin and Jaspreet Bumrah dismissed all three. Ashwin dismissed Wade and Smith, Bumrah dismissed Burns.
Captain Tim Paine decided to bat after winning the toss. The hosts are fielding an unchanged lineup. Shubman Gill and Mohammed Siraj are making a test debut for the audience. Ravindra Jadeja and Rishabh Pant are ahead in the starting XI for India.
The teams
India playing 11: Mayank Agarwal, Shubman Gill, Cheteshwar Pujara, Ajinkya Rahane, Hanuma Vihari, Rishabh Pant, Ravindra Jadeja, R Ashwin, Umesh Yadav, Mohammed Siraj, Jasprit Bumrah,

Australia playing 11: Joe Burns, Mathew Wade, Marnus Labuschagne, Steve Smith, Travis Head, Cameron Green, Tim Paine, Pat Cummins, Mitchell Starc, Nathon Lyon, Josh Hazlewood.