New Delhi: India on Friday delivered a record 10 million vaccine doses, the highest single-day number achieved since the launch of the Kovid-19 vaccination drive on January 16.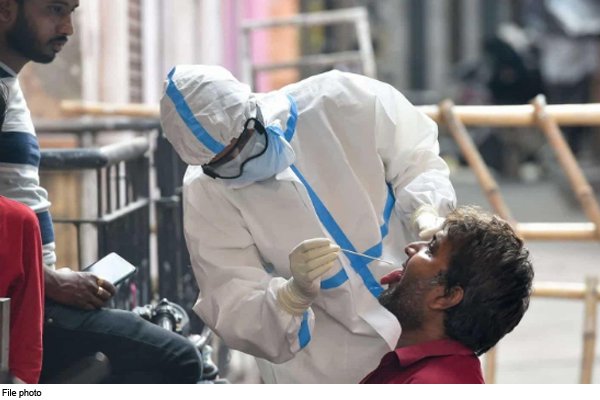 According to the data, 1,00,64,032 people were vaccinated in the country on Friday. In this way 62 crore people have been vaccinated in India so far. India is getting appreciation from all around for this achievement of getting more than 1 crore vaccines in a day. Especially, Dr. Soumya Swaminathan, the top scientist of the World Health Organization (WHO), appreciated and congratulated India on this achievement.
On Friday, Uttar Pradesh reported the highest number of vaccinations in the country. In UP, 28.62 lakh people were vaccinated in a day. Four states reported more than five lakh vaccinations, including Karnataka (10.79 lakh); Maharashtra (9.84 lakh); Haryana (6 lakh); and West Bengal (5.47 lakh).
According to the data, four states reported more than four lakh vaccinations, including Bihar (4.98 lakh); Gujarat (4.89 lakh); Kerala (4.84 lakh); and Rajasthan (4.59 lakh). Three states reported over two lakh vaccinations, including Tamil Nadu (3.73 lakh); Andhra Pradesh (3.24 lakh); Odisha (2.67 lakh); and Assam (2.5 lakh).
According to official figures, India has so far given a total of 62.17 crore doses to the people. 49.08 crores first dose and 14.08 crores second dose. Significantly, on Thursday, India crossed 50 per cent of the first dose vaccine coverage of the eligible adult population.
The record immunizations reported on Friday could have been possible only because of the increased supply of vaccine doses in the state. As of Friday morning, there are 4.05 crore unused doses available with the states. Due to increase in vaccine availability, the daily vaccination so far in August has averaged 52.16 lakh doses as against 43.41 lakh doses administered in July.