03/04/2021
India does not intend to be net zero, the energy minister attacked China upside down
Calming all the speculations, India's Energy and Renewable Energy Minister Raj Kumar Singh has not only made it clear that India will not make any promises for Net Zero Emissions at present, but the Energy Minister of India has lashed out at China and big emitters like that.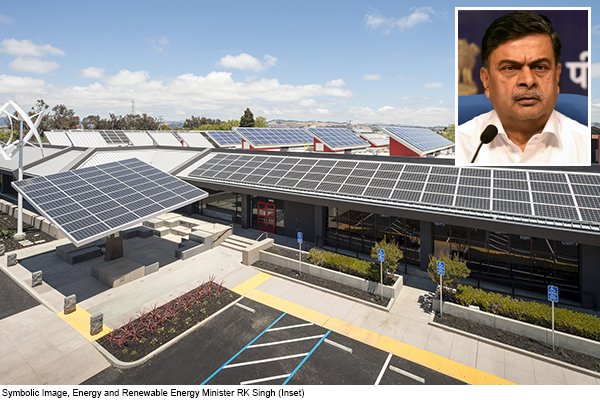 Has also attacked. The development took place at the Virtual Net Zero Conference organized by the International Energy Organization, IEA, where the Energy Minister called the goals of Net Zero to be impossible for the rich countries to come forward to cut their emissions.
The Energy Minister's statement came at a time when there was massive diplomatic pressure on India ahead of the COP26 conference in Glasgow in November to declare the Net Zero target. But Singh finally put the government's side ahead of the world at this summit.
Indeed, the International Energy Agency (IEA) and the 26th Climate Change Conference (COP26) of the United Nations' Net Zero Summit on 31 March with the intention of working together to reduce global greenhouse gas emissions and meet the goals of the Paris Agreement The event was attended by top international energy and climate leaders from over 40 countries.
During a panel discussion with Singh, China's Energy Minister Zhang Jianhua, US climate envoy John Kerry and EU's France Timmain, who supported Net Zero, said without a name, "There are countries that have per capita Emissions are four times the world average, five times, six times, even 12 times. " He further attacked China, saying, "We have been hearing that we will reduce emissions, but now the question arises, when is the emission going to come down?" What we hear is that by 2050 or by 2060, we will become carbon neutral, but 2060 is far away. And if they continue to emission at the same speed, the world will not survive. " The Energy Minister further asked, "Now tell me what you are going to do in the next five to ten years because this is what the world wants to know."
It is to be noted here that Saudi Arabia, the exporter of crude oil, is talking of going towards 50% renewable energy by 2030 and encouraging plantation in a big way.
Inaugurating this Net Zero Conference organized by IEA, COP26 President Alok Sharma asked all countries to commit to a net zero world. He said, "Not enough work is currently being done to meet this Net Zero goal. We cannot miss another decade in deliberations."
For some time, speculation on Indian plans for Net Zero had intensified. Rather, recent reports have even hinted that government officials close to Modi were considering setting a net zero target for 2050 or 2047. But earlier this week, government sources told news agency Reuters that India is unlikely to tie itself to a near-zero target by 2050. And now the power minister's speech at IEA's #NetZeroSummit put all speculation to a halt.
The goals of Net Zero have recently come under the scanner of experts and are under scrutiny as these targets have mentioned commitments for 30 years in the future, but any transformative action to cut them in the next few years.