07/03/2022
IT unearths 130 crore assets with the Shiv Sena leader; Collecting with the help of a municipal contractor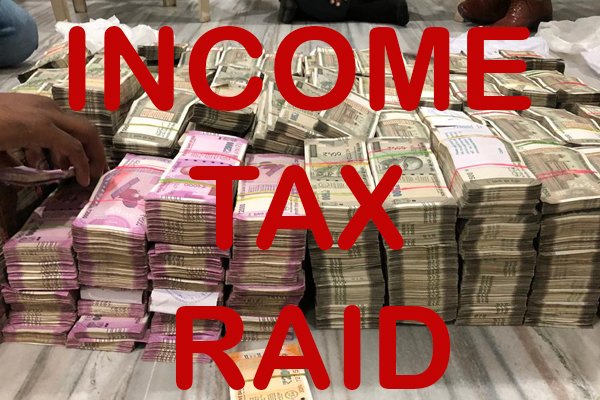 Income Tax raids and Shiv Sena: 36 properties worth Rs 130 crore; A politician suspected of collecting with the help of a municipal contractor – it unearths 130 crore assets with the Shiv Sena leader.
A politician confiscated 36 properties worth Rs 130 crore in connivance with NMC contractors. The raids revealed that most of the properties were anonymous. The department has given information about the raids conducted by the department in the Byculla-Mazgaon area last week. It is learned that the raid was carried out by Yashwant Jadhav, chairman of the corporation's standing committee.
The Income Tax Department had raided more than 35 places during the operation. During the search, several suspicious documents and digital evidence were found and confiscated. This confiscated evidence indicates a close relationship between the contractor and that person.
Evidence of assets worth Rs 130 crore has been found in the name of famous politician or in the name of his associates or anonymous persons. The Income Tax team also found evidence of his involvement in international hawala transactions and transfer of wrongly earned money in some foreign jurisdictions.
Meanwhile, there are documents and some digital evidence detailing crores of rupees of unaccounted cash receipts and payments. But they are not recorded in the regular books of account, sources in the Income Tax Department said.
According to the documents seized from the contractors, they have resorted to certain procedures to suppress taxable income by increasing expenditure. False claims have been made, including the production of invoices, by showing more companies for sub-contracting costs.
According to some transactions, cash has been withdrawn from these companies and unaccounted money is paid for the purchase of assets. The Income Tax Department estimates that the contractors have hidden Rs 200 crore through these malpractices.
Meanwhile, it has come to the fore that an international hawala racket is involved in this case. Therefore, the Ministry of Corporate Affairs has also started investigation. The Serious Crime Investigation Office (SFIO) can conduct the investigation.
Income Tax Department recovered 2 crore cash
During the raids conducted by the Income Tax Department at 35 places, an undisclosed amount of Rs 2 crore has been recovered from the hands of the department. Jewelery worth Rs 1.5 crore has also been seized. Sources said that the property was seized from Byculla area.