24/02/2021
Jhunjhunwala said, will never buy bitcoins, demanded a ban on cryptocurrency in India
New Delhi: Bitcoin has reached new heights since the beginning of 2021, but market analysts have opposed the possibility of cryptocurrency. Despite its volatility and vulnerability in market factors, there is an optimistic section that believes the bull run of bitcoin will not end soon. While there are some people who are convinced that the temptation will end soon.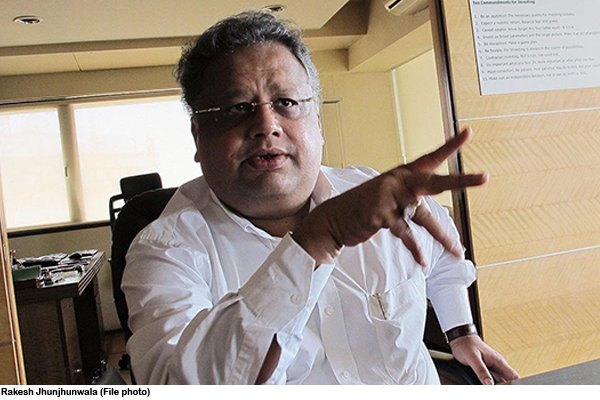 Billionaire investor Rakesh Jhunjhunwala has called for a complete ban on bitcoin-like cryptocurrencies in the country. 60-year-old Jhunjhunwala, "Warren Buffet of India," said he would "never buy bitcoins"
In an interview with a news channel on Tuesday (23 February), Jhunjhunwala said, "I think there is speculation of Bitcoin going up." I do not want to attend every party in the city. I think the hangover is very bad. "
According to available data on Coin Metrics, bitcoin has risen more than 90 percent so far this year. Such strong gains are attributed to increasing acceptance among mainstream investors and companies such as Tesla, MasterCard and Bank of New York Mellon. The market value of cryptocurrency rose to $ 1 trillion-mark (Rs.72 lakh crore) on 20 February.
India's regulators are yet to make a call on cryptocurrency, although there is speculation that the government plans to ban all such private virtual currencies and launch its official digital currency. Jhunjhunwala said, "I think regulators should ban bitcoin and focus on digital money."
On Tuesday, bitcoin saw its biggest daily decline in nearly a month, to $ 45,000. The cryptocurrency was last up 11.3 percent at 09.39 AD. Speaking about the outlook for the country, Jhunjhunwala was optimistic that India would make a strong recovery based on the reforms and policy initiatives undertaken by the government in the recently presented Union Budget.
(With agency inputs)