22/01/2021
Joe Biden Administration likely to issue U.S. citizenship to over 5 Lakh Indians
New Delhi: Joe Biden was sworn in as the 46th President of the United States on Wednesday. Let us tell you that Biden is sworn in at a time when there was a conspiracy to divide the American and supporters of former President Trump committed violence outside the state campus from Georgia to New Mexico, killing many. This is the first time in the history of America.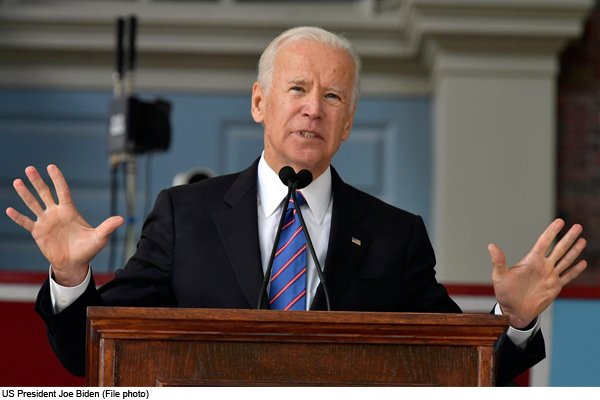 It is noteworthy that US President Biden has started implementing his agenda as soon as he takes power. Biden has overturned several decisions of former President Donald Trump as soon as he came to office. Meanwhile, Biden has also signed an executive order granting relief to migrants. This order will benefit 1.1 crore migrants who do not have any legal documents. It includes about 5 lakh Indians.
Joe Biden took over in a time of tremendous turmoil and division, influenced by his predecessor Trump and his supporters, as well as the corona virus epidemic. It affected the lives of more than 4,00,000 Americans.
"It's America's day," Biden said in his inaugural address. This is democracy day. Today we are celebrating victory. The cause of democracy was heard by the will of the people and the will of the people has been kept in mind. "Biden reminded the nation that" democracy is precious, democracy is fragile and my friends, democracy prevails at this time. "
The US President first began to completely change the immigration system after taking the oath. He signed a number of documents under his orders that would change Trump's controversial immigration policies. Joe Biden has requested the US Congress to enact legislation to give permanent status to 1.1 million illegal migrants and pave the way for citizenship. According to an estimate, there are about 5 lakh people of Indian origin who do not have legal documents.
Biden said before assuming power that he would "make up for the loss". Under this bill, the background of people living without any legal status in the US will be examined by January 1, 2021, and if they collect taxes and If others meet the basic requirements, they will be given a temporary legal status of five years or they will get a green card. After this, they can get citizenship for three more years.
US President Biden overturned Trump's decision and lifted the ban on Muslims. In 2017, Trump imposed a ban on seven Muslim-majority countries. Biden has ordered the visa process to be started for the people of these countries. Also said that efforts should be made to compensate those who have suffered the loss. Biden also ordered the wall to be built on the Mexico border. On the other hand, factions supporting the migrants have praised this order of Biden.