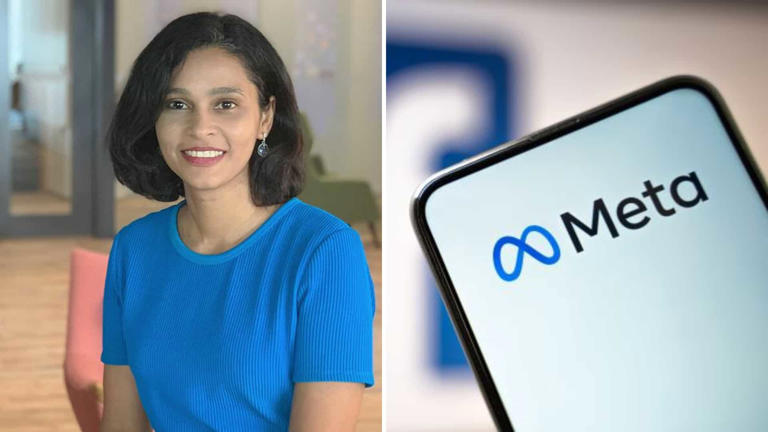 Sandhya Devanathan has been named the India head of Meta, the social media giant announced on Thursday, days after the resignation of Ajit Mohan as Meta's former India head. Instagram, Facebook and WhatsApp are all owned by Meta. Devanathan has been appointed as Meta's new head of operations in India, and the company's Chief Business Officer, Marne Levin, expressed her delight at his appointment.
"I am delighted to welcome Sandhya as our new leader for India. Sandhya has a proven track record of growing businesses, building exceptional and inclusive teams, driving product innovation and building strong partnerships. Under his leadership, we are thrilled about the continued growth of Meta India," said Marne Levin.
The background to his appointment as Meta's India head Devanathan assumed leadership of Meta's India division during a difficult period for the firm, which recently let go of over 11,000 employees, or 13% of its workforce. According to Reuters, Meta CEO Mark Zuckerberg made an expensive bet on the Metaverse project, which increased the company's overall spending by a fifth in the third quarter.
Investors dumped Meta's stock as a result, sending it down 20% and wiping out about $67 billion in market value for the business, which reported its fourth consecutive quarter of quarterly earnings declines. According to Reuters, the company's poor forecast comes at a time when it faces fierce competition from TikTok, a slowdown in global economic growth, changes in Apple's privacy policies that impact its advertising business, and a decline in global economic growth. Have to do
What is his new role?
The social media giant has said that Sandhya Devanathan will oversee the organization's India charter and deepen strategic relationships with the country's leading brands, creators, advertisers and partners to drive Meta's revenue growth across key channels in India.
Devanathan will focus on aligning the organization's business and revenue goals to serve its partners and customers, while continuing to support the long-term expansion of Meta's business and commitment to India, the firm said.
Who is Sandhya Devanathan?
Sandhya Devanathan joined META in 2016. He assisted in setting up companies and teams in Singapore and Vietnam. He also supported Meta's e-commerce efforts in Southeast Asia.
Devanathan has 22 years of experience in banking, payments and technology. Meta states that Devanathan "moved in 2020 to lead gaming for APAC (the Asia-Pacific region), one of the largest verticals for Meta globally and that she will continue to develop female leaders in the business." and is executive sponsor for Women @APAC on Meta as well as global leadership for Play Forward, a global Meta initiative to improve diversity representation in the gaming industry.
Education and Prior Jobs
He did his B.Tech in Chemical Engineering from Andhra University (1994-1998), followed by MBA from Faculty of Management Studies, University of Delhi (1998-2000). In 2014, she went to Oxford University for a course in leadership.
Her previous employers include Citibank and Standard Chartered. She worked with Citibank in various capacities from May 2000 to December 2009, while she worked with Standard Chartered from December 2009 to December 2015.
Devanathan also sits on, or has in the past been on, the boards of various organizations. These organizations include the Women's Forum for the Economy and Society, the National Library Board of Singapore, the Pepper Financial Services Group, the Singapore Management University and the Ministry of Information and Communications (Singapore).