07/11/2021
Maharashtra: Bank opened more than 1200 accounts without PAN card, fraud worth crores surfaced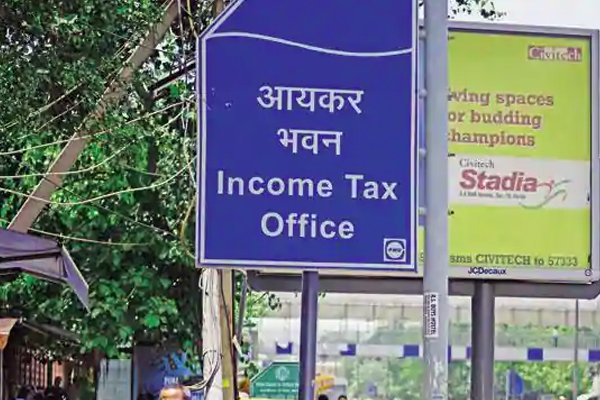 New Delhi: The Income Tax Department conducted search and seizure operations on October 27, 2021 by raiding the headquarters of Urban Credit Cooperative Bank and one of its branches. This bank is located in Maharashtra. The residences of the bank's chairman and its directors were also searched.
An analysis of bank data from Core Banking Solutions (CBS), which links the branches of the bank, and the interrogation of key persons during the search revealed that there were huge irregularities in opening of bank accounts. More than 1200 new accounts were opened in the above branch of the bank without PAN card. Scrutiny revealed that all these bank accounts were opened without following KYC norms. Apart from this, the forms for opening the khotas were filled by the bank staff and the same people put their signature or thumb impression.
Cash was deposited in all these accounts. The amount was deposited in each account at the rate of Rs 1.9 lakh, the sum of which works out to Rs 53.72 crore. More than 700 bank accounts have been identified in these accounts, which were opened in a series manner. Within seven days of account opening, ie between August 2020 and May 2021, an amount of over Rs 34.10 crore was deposited in these accounts. The amount was deposited in such a manner as to avoid the mandatory requirement of PAN for deposits exceeding Rs 2 lakh. Later, the amount deposited in the same branch was converted into a fixed deposit.
In some cases, local investigations like account holders revealed that these people had no idea about the amount deposited in the bank. All of them categorically denied having any information about any such bank account or fixed deposit.
The Chairman, Chief Managing Director and Branch Manager also could not give any account about the source of cash deposits. He admitted that this was done at the behest of a director of the bank. This director of the bank is a local businessman doing the business of grain brokerage.
Based on the evidence submitted and the statements recorded, an amount of Rs 53.72 crore has been withheld. Further investigation is going on.