20/02/2021
Mahela Jayawardene on buying Arjun Tendulkar 'We have seen it purely on a skill basis'
The Mumbai Indians team-management has defended its decision to sign Arjun Tendulkar, son of legendary Sachin Tendulkar, in the recently concluded IPL 2021 auction. Ever since he registered himself for the auction, Arjun was the biggest talk in the cricket circles. Coincidentally, he was the last player selected in the auction on Thursday, and on a very expected note, Mumbai Indians bought him at his base price.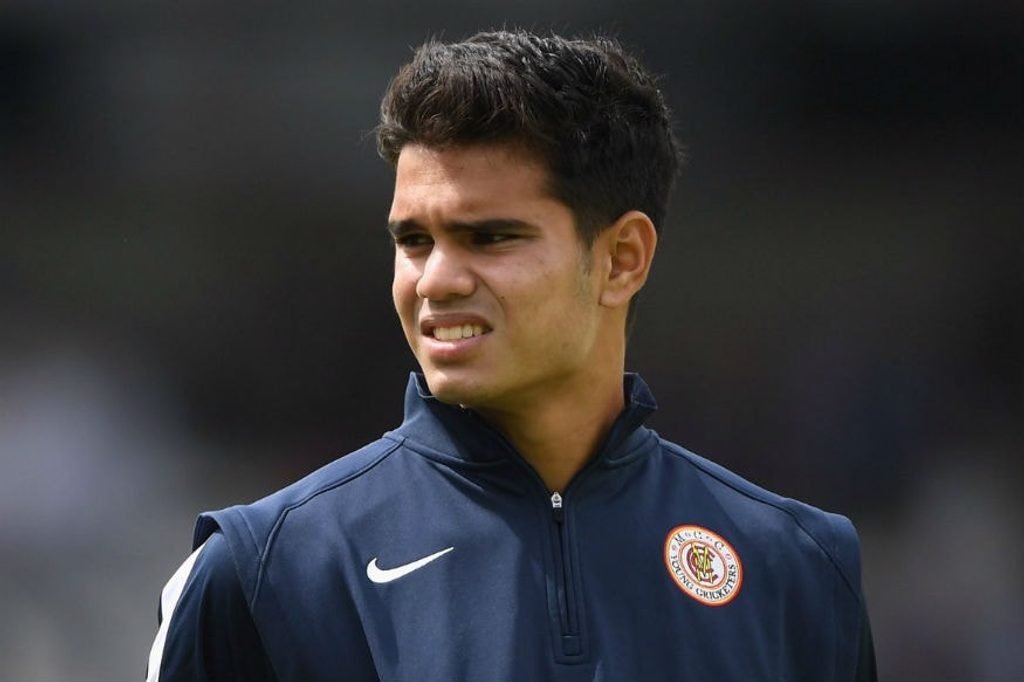 Arjun got his first IPL contract, but a big debate started on social media, as many people were serious about his selection. Some even called him a product of nepotism because he questioned his credibility. But amidst all this, Mumbai Indians head coach Mahela Jayawardene insisted that the decision to sign Arjun was purely based on skill.
"We have seen it purely on a skill basis. Sachin is going to have a big tag on his head, but luckily he is a bowler, not a batsman, so I think Sachin would be very proud if he can bowl like Arjun, "Jayawardene said in a virtual After the conversation, said auction.
"It is going to be a learning process for Arjun. He has just started playing for Mumbai and now with the franchise, so he will learn the ropes. He will develop, he is still young, but a very focused young man, so you have to give him some time and hopefully not put too much pressure on him. Just let it grow and work in its own way. He said that we are there to help him.
Mumbai Indians Cricket Director, Zaheer Khan also defended the franchise's decision to sign Arjun Tendulkar. The legendary fast bowler revealed that he had spent a good time in the net with the young player and helped him hone his skills. Zaheer also mentioned that Arjun is a hard worker and a learner.
"I have spent a lot of time with him in the Nets, working with him, trying to teach him some tricks of the trade and it is going well. As Mahela was referring to, she is a hard working child and really keen to learn, so this is the exciting part, "he said.
Zaheer further said that Arjun is no stranger to carrying the tag of being the son of Tendulkar. The former India fast bowler concluded by saying that despite his surname, Arjun would not get any unfair advantage.
"The added pressure is always there and something happens that he has to stick with … Shane Bond (bowling coach), the choice of Mahela, the whole system that we have is definitely going to help one become better . Cricketer. We are looking at things under a very simple lens. He is just a youngster coming to the side. He has to prove himself, he has to show all the coaching staff and the team's think-tank that he will be there. Has got the goods from him, so he does the most work there, which is in his hands.
Still trying to find his feet in the game, Arjun is a left-arm fast bowler and an easy batsman. In the past, he bowled the India and England stars in the nets. In 2018, he made headlines for bowling a toe-crusher to England superstar Johnny Bairstow. Last year, he traveled to the UAE for the IPL 2020 with the Mumbai Indians camp.
I have always been a fan of MI, can't wait to wear blue and gold: Arjun Tendulkar
Mumbai Indians took to Instagram to share a video of Arjun Tendulkar about the purchase by the franchise. "Since childhood, I have always been a die-hard fan of the Mumbai Indians. I want to thank the coaches, owners and support staff for showing confidence in me. I can't wait to wear blue and gold." Says in the video.