04/01/2022
Meghalaya Governor Satya Pal Malik says his remarks were misinterpreted
Malik said his remarks were "misunderstood" and "Shah did not comment on the prime minister", citing Union Home Minister Amit Shah, but "asked me to keep meeting people and try to convince them".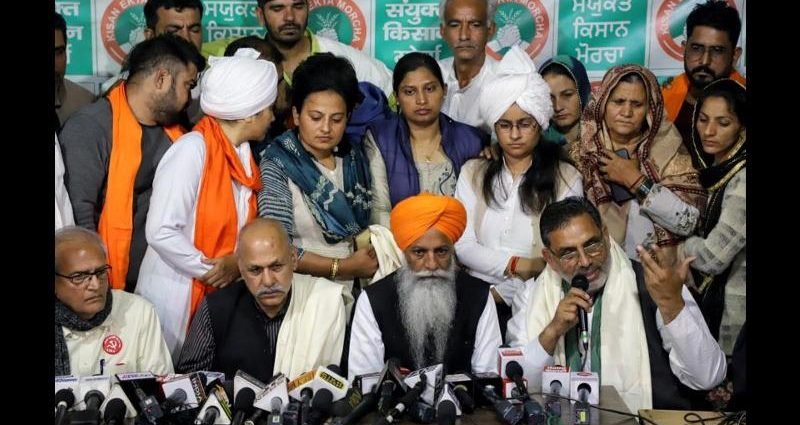 "Actually, Amit Shah had asked me why do I keep making statements? But when I told him that the government must find a middle ground for the farmers and not let them die, he was very understanding. He understood the issue as well," he said.
Malik, who had criticized the Prime Minister and the BJP government on agricultural laws and demanded their withdrawal, alleged at a function in Haryana's Dadri that Modi had met him to discuss farmer protests.
"When I went to meet the Prime Minister on the issue of farmers, I fought with him in five minutes. He is very proud. When I told him 500 of our people died… then told him 'be mine for me'? (When I went to meet the Prime Minister to discuss the farmer issue, I ended the fight with him within five minutes. He was very cocky. When I told him that 500 of our (farmers) had died… he Said, 'What did they do? They die for me?'" he was heard saying in a video clip from the ceremony.
"I said I had killed you for you, you have remained the king because of him. Well, I had a fight. He said you meet Amit Shah. I met Amit Shah, told him 'Satya moment, its famine has killed people. Tum befikar raho, mile raho ye kisi din koi din samjhe mein aaye' (I told him that you are the king because of him. I ended an argument with him. He asked me to meet Amit Shah and I did. He said 'Satya' Pal, he has been misled by some people. Don't you worry about it, keep meeting. Things will make sense one day)," he said.
On Monday, Malik denied this. "No, that's wrong. Shah didn't say anything like that to me. He told me to keep meeting everyone."
Senior Congress leader Mallikarjun Kharge, Leader of the Opposition in the Rajya Sabha, tweeted the video clip of Malik's remarks and tagged Modi. "Meghalaya Governor Mr. Satya Pal Malik is on record saying that PM was 'arrogant' on farmers' issue and HM Amit Shah has termed PM as 'mad' constitutional officers with such contempt towards each other. With said! @narendramodi ji is this true?"