07/02/2021
Mia Khalifa, Amanda Cerny, Canadian MP Unite Mock Anti-Farmer Trolls
New Delhi: What do former adult film actress Mia Khalifa, model Amanda Cerny, poet Roopi Kaur and Canadian MP Jagmeet Singh have in common? They do not think much conspiracy theorists say that the galaxy of international stars is part of a conspiracy to discredit India by supporting the two-month-long farmers' protest against the government's new agricultural laws.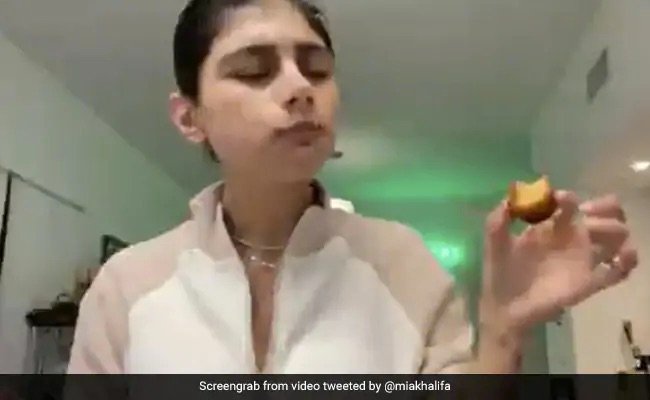 It all came with a splendid plate of Indian food that Mia Khalifa shared with her followers.
The four on Friday took to Twitter to ridicule those who came together to air the idea that supporting the farmers' movement and the government's rebuke is aimed at defaming India.
Wouldn't we have to hashtag "#ad" if we were paid by the Indian government, @AmandaCerny? Or am I missing a new SEC rule that excludes us?

— Mia K. (@miakhalifa) February 6, 2021
It began with this tweet by Mia Khalifa, one of the many people who have been accused without evidence of taking money from Sikh separatists to support Indian farmers.
This is all such a tease. I have so many questions… Who is paying me? How much am I getting paid? Where do I send my invoice? When will I get paid? I've tweeted a lot.. do I get paid extra??!??#lwantThisToBeAnAd https://t.co/KpMcbymZOr

— Amanda Cerny (@AmandaCerny) February 6, 2021