27/03/2021
Mission Shakti: 2 years of mission power, India is increasing its military capabilities in space
New Delhi: India is working to increase its military capabilities in space. The Defense Research and Development Organization (DRDO) has developed ground stations as well as sensors and satellites to help the defense forces in the war. These developments came two years after successfully dropping a satellite into space.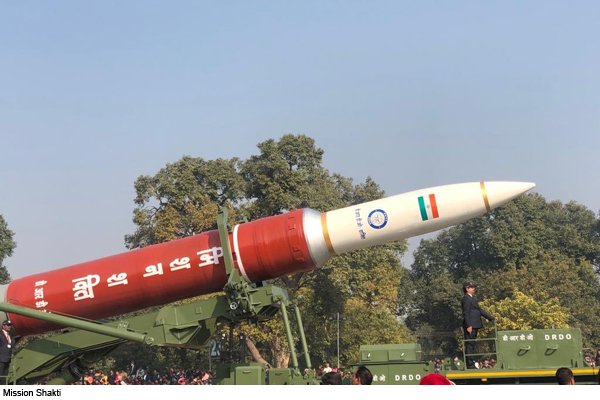 "Mission power demonstrated India's ability to carry any satellite," government officials told to reporter. In the last two years, a lot of work has been done by the space group to enhance the country's capabilities in space through the development of sensors and satellites. "
Officials said that along with the Defense Space Agency, formed after the Cabinet Committee on Security Clearance, the government had also approved a space research agency under DRDO to develop military capabilities in space.
Officials said, "Signal intelligence (communications intelligence); intelligence and electronic intelligence of the defense forces; work is going on continuously to provide the capabilities."
Officials said, "Work is in progress to provide high-resolution imagery to the Armed Forces, especially in view of Chinese aggression activities in the past year." Had conducted anti-satellite test in March 2019. With this missile test, India joined an elite club of four countries with such capability. The test helped the country develop detention capabilities against opponents wishing to attack Indian satellites in crippling systems in wartime.
After that, the Defense Space Agency was established in Bengaluru under an Air Vice Marshal rank officer, who would gradually take over the space-related capabilities of the three armies.
The Modi government has created agencies to deal with space and cyber warfare, with a special operations division to deal with the need for special operations to be carried out both inside and outside the country.
(With agency inputs)