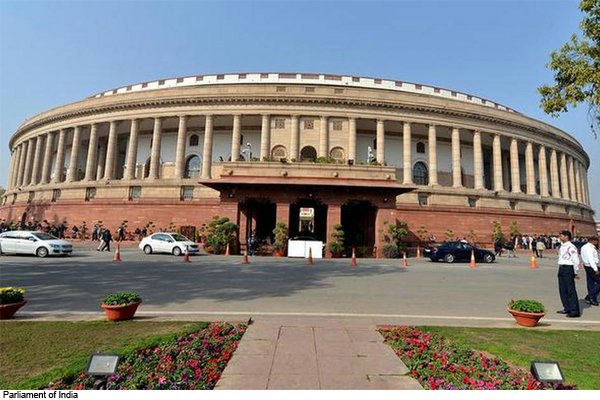 New Delhi: The Monsoon Session of Parliament -2020 will begin on Monday, 14 September. The fourth session of the seventeenth Lok Sabha and the 252nd session of the Rajya Sabha have been called from Monday, 14 September. In view of the imperative of government business, this session will conclude on Thursday, October 1, 2020. There will be a total of eighteen meetings in this session of eighteen days (all Saturdays and Sundays will be working days during this period) and during the Monsoon Session -2020, a total of 47* subjects are scheduled for the agenda. (These include 45 bills and 02 finance topics)
This is the first session of the Parliament at the time of the Covid-19 epidemic. Therefore, all security arrangements have been made under the guidelines of Covid-19 during the Parliament session.
Every House of Parliament will have four hours of sessions per day (session of Rajya Sabha from 9 am to 1 pm and Lok Sabha session from 3 pm to 7 pm) but on the first day of the session, Lok Sabha meets on 14 September in the morning. Will be in session. A safe distance will be maintained in the meeting arrangements of Members of Parliament during the session. Members of Parliament will sit in the chambers and galleries of both the Houses. A mobile app has been launched to register the presence of MPs. Poly-carbon sheets are placed between the chairs of Members of Parliament.
Non-starred questions will be laid on the tables of the House during the Zero Hour in the session.
Also read in Hindi: Monsoon Session: संसद का मॉनसून सत्र आज से शुरू