16/03/2021
National Security: NIA raids 11 places in ISIS module case, 3 arrested
New Delhi: The National Investigation Agency (NIA) arrested 3 people on Monday, pressuring the Islamic State (IS) operatives around India.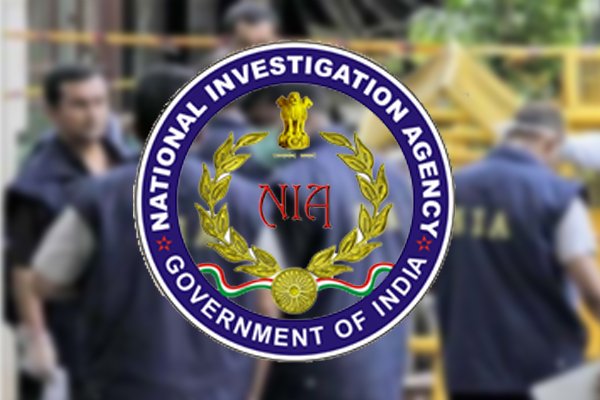 As part of this operation, 11 locations in Kerala, Karnataka and Delhi were searched. Which also includes the complex of Mohammad Amin alias Abu Yahya, whose group identified many people in Kerala and Karnataka for 'target killing'.
The NIA revealed in its press statement that several digital devices including laptops, mobiles, hard disk drives, pen drives, multiple SIM cards of various service providers and various secret documents were seized during the search. The seized material will be sent for forensic investigation.
"This group ran various ISIS propaganda channels on various social media platforms such as Telegram, Hoop and Instagram to publicize the violent jihadist idea of ​​ISIS and radicalize and recruit new members to this ISIS module," the NIA said in its statement. Used to be."
After preliminary investigation, three people – Amin and his associates Musahab Anwar and Rahe Rasheed were arrested. Raids were conducted at 8 locations spread across Kannur, Mallapuram, Kollam and Kasaragod districts in Kerala, two in Bangalore and one in Delhi.
The NIA further said in the statement, "Some groups in Kerala and Karnataka were identified for 'Target Killing' by a group of fundamentalists led by Amin who had allegiance to the terrorist organization." He planned to introduce 'Hijrat' (religious migration) in Jammu and Kashmir.
In addition, Mohammad Amin traveled to Jammu and Kashmir soon after his return from Bahrain to India in March 2020 and has been in Delhi for the last two months to establish relations with cooperative organizations of Jammu and Kashmir having allegiance to ISIS. Was camping.
The NIA had registered a case against 7 known and other unknown accused on March 5 this year under various sections of the Indian Penal Code and the Unlawful Activities Prevention Act (UAPA).
(With agency inputs)