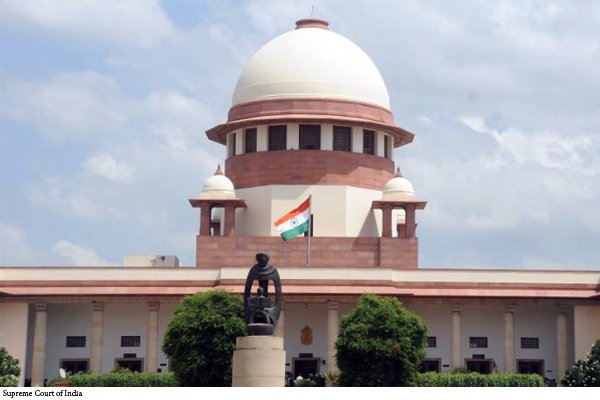 New Delhi: Protesters cannot occupy public places indefinitely. In a very impressive verdict on a batch of petitions against the anti-citizenship law that had cleared Parliament's decision last year over the Citizenship Amendment Act (CAA) in Delhi's Shaheen Bagh this morning, the apex court said, "Such protests are acceptable The court also said that the protest should be held in the designated place or areas.
The Supreme Court said, we have to make it clear that public places cannot be occupied indefinitely whether it is in Shaheen Bagh in Delhi or elsewhere. These types of protests (eg Shaheen Bagh) are not acceptable. The administration should take action and evacuate the place with such protests. The administration should not wait for court orders to free the place from the protests. The court asserted, "We appreciate the right to protest peacefully and this can only be (held) at designated places."
The Supreme Court's ruling came on a plea when advocate Amit Sahni in February sought to open the Kalindi Kunj-Shaheen Bagh road blocked by protesters against the Citizenship Amendment Act. Let the protesters keep the Kalindi Kunj-Shaheen Bagh road closed for about 100 days, causing a lot of problems to the common people.
Let us know that in December 2019 last year, the Modi government of the Center had passed the Citizenship Amendment Act from Parliament, which caused a lot of ruckus. Under this law, a provision was made to give citizenship to religious minorities coming from Pakistan, Afghanistan and Bangladesh. There were agitations all over the country, claiming that this citizenship law was divided on the basis of religion. Demonstrations took place in Delhi's Shaheen Bagh for months. Due to the Shaheen Bagh demonstration, the road was kept blocked for many months and the common people had to face problems.
Actually, the area of ​​Kalindi Kunj is very important due to the linking of Delhi, Faridabad (Haryana) and Noida (Uttar Pradesh). Those using the routes originating from here had to use DND and other alternative routes, causing heavy traffic jams as well as wasting time and fuel.
Also read in Hindi: शाहीन बाग जैसे सार्वजनिक स्थानों पर कब्जा स्वीकार्य नहींः सुप्रीम कोर्ट