25/02/2021
Piyush Goyal says that the world's highest rail bridge arch over Chenab in Jammu and Kashmir
The Railway Ministry said that the steel arch of the rail bridge over the Chenab River in Jammu and Kashmir is reaching completion.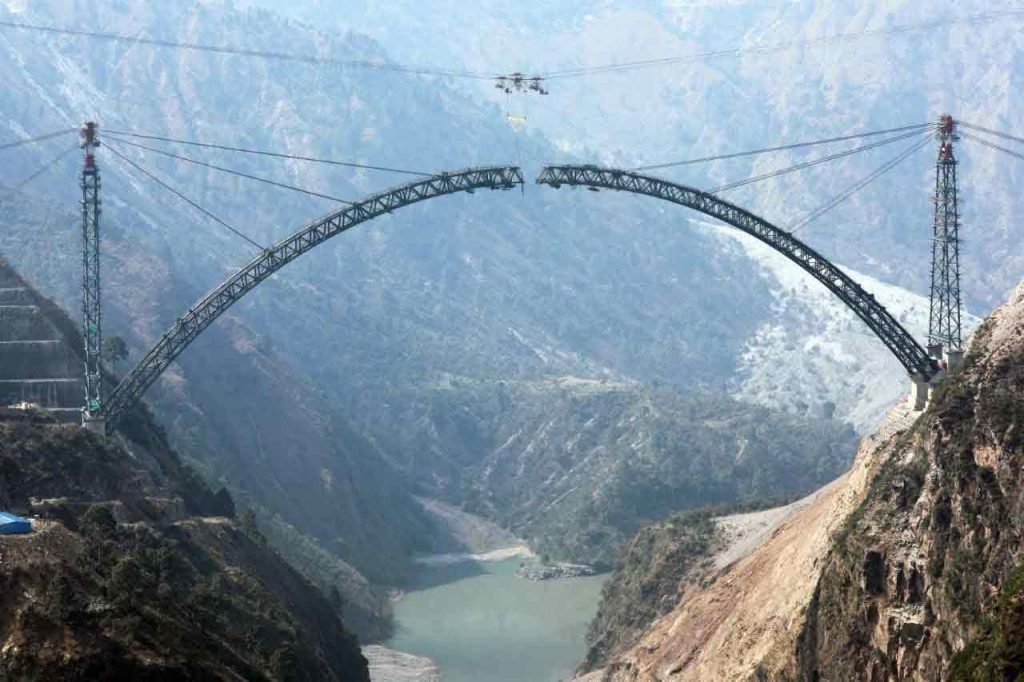 The Ministry of Railways tweeted on Thursday, "Reaching Arch Completion: Steel Arch of Chenab Bridge, world's highest railway bridge, finally reaches closure position."
Dubbed as the world's tallest railway bridge, the 1.315 km long Chenab bridge is being built over the Chenab River in Jammu and Kashmir at an elevation of 359 meters.
The Anji Khad bridge, known as the country's first cable-stayed Indian railway bridge, will come on the Udhampur-Srinagar-Baramulla rail link (USBRL) section of Northern Railway in Jammu and Kashmir. The project is being developed by the Konkan Railway.
As the work on the arch of the bridge is nearing completion, Railway Minister Piyush Goyal on Thursday informed this news of the public on Twitter. He wrote, "Infrastructural Marvel in the Making: Indian Railways is well on track to achieve another engineering milestone, reaching closure position with steel arch of Chenab bridge. It is the world's highest railway at night Bridge is ready to be built. "
It is the most challenging project since the national transporter's independent history, the Konkan Railway said. Sanjay Gupta, chairman of the Konkan Railway, is saying that the world's longest railway bridge, connecting Kashmir with the rest of India by the rail line, would be completed by December 2021.
This rail bridge, 359 meters above Chenab, will also be 30 meters higher than the iconic Eiffel Tower in Paris, France.
According to railway ministry officials, the Anji Khad bridge is the seventh-largest arch-shaped bridge in the world, as there is no support on either side of the river. The arch is supported by piers and trusses.