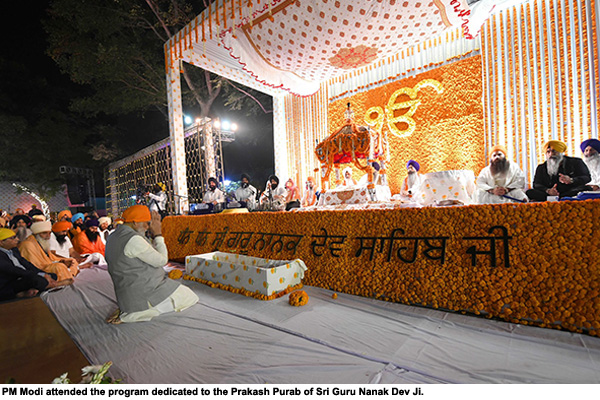 New Delhi: On the 553rd Prakash Parv of Shri Guru Nanak Dev ji, Prime Minister Modi has tweeted his best wishes. He has shared the video on Twitter, in which PM Modi has written that warm wishes on the light festival of Shri Guru Nanak Dev Ji. May his great teachings guide us in our endeavor to build a just and compassionate society.
Earlier on Monday, on the eve of Guru Nanak Jayanti, PM Modi took part in the celebrations. The program was held at the residence of National Commission for Minorities Iqbal Singh in Delhi. On this occasion, PM Modi paid obeisance and offered prayers.
PM Modi said that the life and message of Guru Nanak Dev Ji is like a torch and showing the direction to the world.
PM Modi further said that the Hindu and Sikh families who were victims of partition tried to be given citizenship through the amended Citizenship Act (CAA).