24/03/2021
What is revealed in Rashmi Shukla's 2020 letter: Police Postings In Exchange For Money In Maharashtra
Police Postings In Exchange For Money In Maharashtra reveal Rashmi Shukla's 2020 letter, ex-State Intelligence Commissioner Rashmi Shukla had alleged the existence of a police transfer racket in Maharashtra.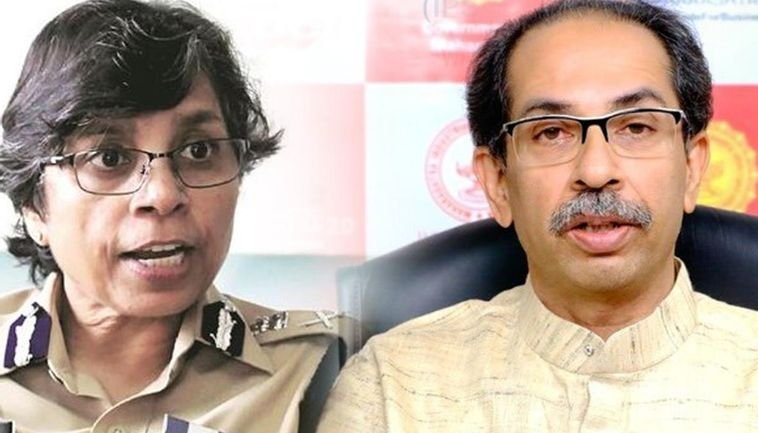 What is Rashmi Shukla complaints in 2020 against Maha Government
As per the letter, Shukla informed Jaiswal that she had received complaints of a network of "brokers"- individuals with political connections ensuring desired postings for police officers in an exchange for "massive monetary compensation". Mentioning that the phone numbers of the suspects were placed under surveillance to ascertain these charges, she stressed that due procedure was followed. Elaborating on the shocking details of the probe, she revealed that the aforesaid brokers are in contact with influential people and many police officers.
Who is Rashmi Shukla?
Shukla, a 1988 batch IPS officer of Maharashtra cadre, has held several key positions such as Pune Police Commissioner, Additional DGP and Commissioner, State Intelligence Department. During his career, he received the DGP Insignia in 2004, the President's Police Medal in 2005 and the President's Police Medal for Distinguished Service in 2013. While Shukla was transferred from the Director General (Civil Security) of the State Intelligence Department, in February 2021 was appointed as Additional Director General in CRPF on deputation basis. His term will last until June 30, 2024 or until further orders, whichever is earlier.
What is now Rashmi Shukla deputed?
Now Rashmi Shukla takes charge South region, Additional Director General (ADG) / SDG level female officer in Central Reserve Police Force (CRPF), took over as Special Director General (SDG) South Zone (SZ) on Tuesday. She will handle three important areas covering Maharashtra, Tamil Nadu, Kerala, Gujarat, Telangana, Andhra Pradesh and Puducherry. Communication has been sent to everyone in CRPF regarding Shukla taking over as SDG (SZ).
Shukla was appointed as SDG on 19 March and has since joined the force and visited various places where CRPF was stationed. "On induction into the CRPF and as approved by the Competent Officer, Rashmi Shukla, IPS (1988), ADG has been posted to SDG, Southern Region with immediate effect. Also, approved by the competent authority, in-charge of SDG The Central Zone will be looked after by the SDG, NE Zone, apart from this, there will be link officers till they are regularly posted or until further orders, whichever is more. First, "the order stated.
However, the female officer joined the force about a month ago. "The three sectors fall under the administrative / operational jurisdiction of Southern Sector, Kerala and Karnataka Sector, and Western Sector South Zone, KK Sector under Tamil Nadu, Telangana, Andhra Pradesh and Pondicherry, and Maharashtra, Gujarat, Goa, Deu, Daman and Nagar Haveli (UT) under Western Region, "CRPF said.
Earlier, Sanjay Arora was overseeing the South Zone in Hyderabad where the office is located. The three regions of the region comprise seven ranges including one (Operations) category, 8 Group Centers, 7 Composite Hospitals, 1 Station Hospital, 1 Information College in Bangalore, 1 National Forest Institute. Shilp in Belgaum, 1 training node in Hyderabad, CIAT Chittoor 3 National.
After joining CRPF, IPS Rashmi Shukla commanded South Zone.