17/02/2021
Positive and Development-oriented Budget for Chemical and Petrochemical Sector
New Delhi: The Government of India has envisaged a strong chemicals and petrochemicals industry for equal participation in the world's fastest growing economy. India is a net importer of chemicals and petrochemicals.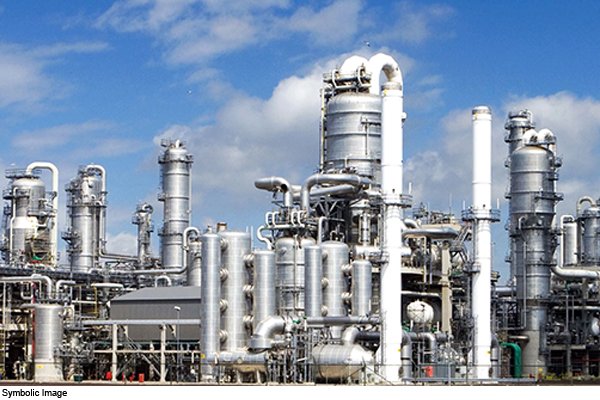 The domestic demand and supply gap of chemicals and petrochemicals is being bridged through imports. There was a need to expand and improve the raw material and intermediate / finished products tariff structure to attract investment in this sector. For this purpose, it has been provided significant infrastructural duty support to make the domestic chemical and petrochemical industry cost competitive and self-reliant globally.
The chemical and petrochemical industry has long been demanding a reduction in import duties on feedstock such as naphtha to become cost competitive globally in terms of production of chemicals and petrochemicals. The government has taken note of this long standing demand in the budget 2021-22. Chemical and petrochemical industry associations have termed this Union Budget as a positive and development-oriented budget.
The widespread emphasis on infrastructure spending increased the possibility of additional consumption of polymers and special chemicals such as petrochemicals. In addition, measures like Rs 10,000 crore to double the outlay for agro-focused micro-irrigation further increased fuel demand for polymer-based irrigation products and services.
The new vehicle scraping policy will boost the consumption of polymers and elastomers, given the need for new and additional vehicles.
The increased outlay on healthcare and additional funding for vaccination will increase polymer consumption along with the requirements for syringes and other polymer-based health care products.
In order to increase the need for petrochemicals and polymers in general, the government's increased spending in this area will increase local demand.
The launch of PLI schemes for major end-use sectors will boost petrochemical consumption in the country. In the identified sectors, seven sectors, such as mobile phone manufacturing, auto and spare parts, medical equipment, textile products, etc., use petrochemical significantly, with an estimated outlay of Rs 1.41 lakh crore, which will greatly boost the growth of the petrochemical industry.
The government has announced the opening of seven large textile parks in the country to give a boost to the textile industry. The world is now seeing India as a source of textile products. Global buyers will now be happy to find the source of the product in India rather than focusing on these products from China and other Southeast Asian countries. This will support the entire textile value chain including man-made fiber as a component of the value chain through the efficient supply chain and infrastructure provided in these textile parks.
The synthetic industry has welcomed the increase in import duty on raw cotton. With this, farmers will get better remuneration on cotton production and can also eliminate cheap imports from neighboring countries. For example, India has a surplus of cotton and instead of exporting cotton it can be used domestically.
The industry has also welcomed the increase in BCD on silk and silk products. The synthetic industry will be able to substitute silk products by supplying silk products like silk products out of synthetic fibers.
Naphtha fee reduced from 4 percent to 2.5 percent; The availability of cost competitive olefins and aromatics will result in improved use of firecrackers as a result of reduced customs duty on naphtha. Low-cost naphtha will also open a pathway for the availability of ethylene and propylene for petrochemical intermediates in the value chain and will further boost production of key basic petrochemicals.