In a major embarrassment, Congress general secretary Priyanka Gandhi Vadra had to delete one of her Facebook posts after the social media giant flagged it as 'misleading'.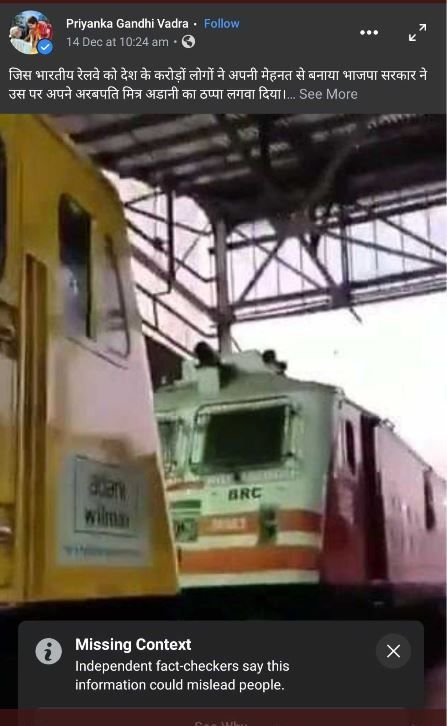 In the post, she had accused Prime Minister Narendra Modi of 'privatizing the Indian Railways' by 'selling' it to 'his friend', industrialist Gautam Adani.
"The BJP government has put its billionaire friend Adani on the Indian Railways, which was established through the hard work of millions of people. Gradually, a large part of railways will go to Mr. Modi's billionaire friends. Farmers are also fighting to prevent farming from going into the hands of his billionaire friends," the Congress leader had posted.
"Independent fact-checkers say this information could mislead people," Facebook put out a rider below her post.