14/02/2021
Rahul Gandhi becomes India's 'doomsday man': Nirmala Sitharaman in Parliament
In his reply to the budget discussion in the Lok Sabha, Union Finance Minister Nirmala Sitharaman on Saturday, 13 February targeted the opposition's comments, saying that some ordinary people of the country are "croons".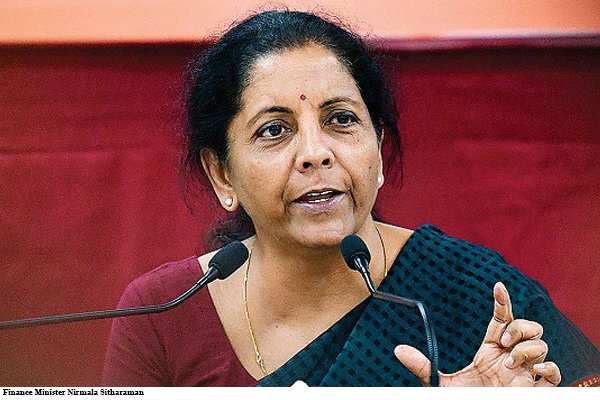 Sitharaman said that Congress leader Rahul Gandhi is "constantly insulting the Indian constitutional office and making fake statements on various issues", becoming a "doomsday" for India.
"Where are the cronies?" They are probably hidden in the shadows of the party that people have rejected. Shadows that were not even invited to develop the port. They invited no open tender, no global tender, "said Sitharaman.
"Who are our cronies?" Our cronies are the general 'public' of this country, "said FM.
Also read: Oppan's 'habit of calling' anti-government poor: FM during his budget reply
Gandhi on Thursday 11 February shouted slogans against the Modi government in the Lok Sabha on agricultural laws, stating that the family planning slogan 'We do, we do' says that the laws should be passed on to the corporates at the expense of the farmers. Will benefit
The Union Budget 2021 was presented by the Finance Minister on 1 February. While some praised the proposals made to promote growth, many opposition parties reprimanded the government, saying that it is upheld with fiscal conservatism despite the current state of the economy.
Responding to the allegations against the government, Sitharaman said that the leg is 'credible proof' of the work done by the government to the public, as she went on to list the developmental work done under some central schemes.
"More than 1.67 crore houses have been built under PM Awas Yojana. Is it for the rich? Since October 2017, more than 2.67 crore houses have been electrified under the Pradhan Mantri Awas Yojana. The total value of orders placed on the government e-market is Rs 8,22,077 crore. Are they being given to big companies? They are being given to MSMEs, "she said, first in the Rajya Sabha.