Intuitive successfully deploys 100 surgical systems in the country
Mumbai: November 2022: Global technology in minimally invasive care and a leader in robotic-assisted surgery, Intuitive has installed its hundredth robot-assisted surgical system in India at UN Mehta Institute of Cardiology, the country's largest cardiac center. Honorable Prime Minister of India, Shri Narendra Modi ji had a dignified presence in the program organized on this significant occasion.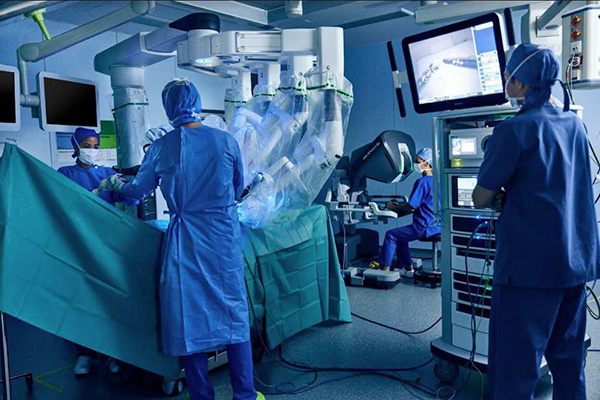 Mandeep Singh Kumar, Vice President and General Manager, of Intuitive India, said, "We are committed to helping Indian surgeons and their care teams achieve better patient outcomes, provide a better patient and care team experience, and lower the total cost of treatment. strive to."
Mr. Kumar added, "We are encouraged by the hospital's commitment to minimally invasive care, including robotic-assisted surgery. Intuitive is honored to help hospitals across India establish and grow their robotics programs through the Intuitive ecosystem – which includes technology training, specialized customer support and service. And, the adoption of advanced surgical technology in urban and increasingly rural locations is a matter of great joy for Intuitive."
Commenting on the installation of Intuitive's da Vinci Xi system, Dr. Chirag Doshi, Chief, of Cardiovascular and Thoracic Surgery, U.N. Mehta Institute of Cardiology, said, "We have always been at the forefront of finding innovative ways to provide advanced and affordable healthcare to achieve better patient outcomes. With the installation of Intuitive's da Vinci Xi surgical system, we look forward to potentially enhancing academic research and residency training programs in the field of cardiothoracic surgery and continuing our efforts toward providing superior patient care and experience. "
Prior to this most recent achievement, Intuitive has thoughtfully pioneered minimally invasive care in India through advanced robotic technology backed by an innovative and growing ecosystem of education, service and solutions. Several robot programs are installed in major private and government hospitals, medical education institutes and state government medical colleges across the country. More than 800 surgeons have been trained on Intuitive's da Vinci technology, helping significantly increase adoption.