14/05/2021
Russia's Sputnik vaccine will available next week in market across the country: Health Ministry
New Delhi: The Union Ministry of Health and Family Welfare (MoHFW) on Thursday announced that Sputnik V, a vaccine against corona virus disease developed by Russia's Gamalaya National Center, will be available in markets across the country from early next week.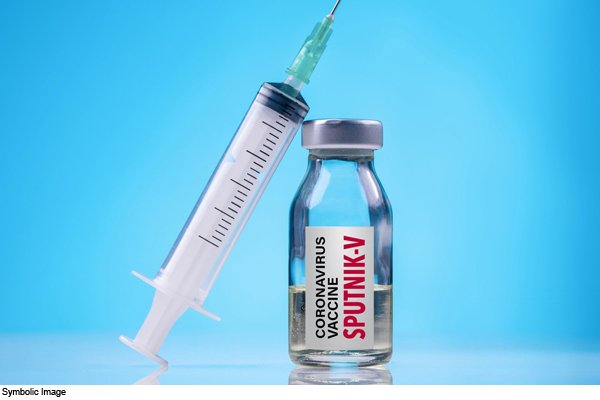 Announcing in the health ministry press conference on the Covid-19 status in the country, NITI Aayog member Dr VK Paul said that local production of Sputnik V, often called the world's first vaccine against viral disease, began in July. Will happen. Hyderabad-based Dr. Reddy's Laboratories will manufacture the vaccine in India.
The Health Ministry has said that we expect limited supply from (Russia) to start selling next week. 2 billion doses will be available in India in the next five months. Both domestic and foreign vaccines will be introduced in India. Sputnik will start being produced in India by October.
Sputnik V was granted the Emergency Use Authority (EUA) by the Drugs Controller General of India (DCGI) in April, amid an alarming increase in the country's latest Covid-19 infections. This will be the third vaccine to be planted in India. The other two vaccines are
Covishield and Covaxin. Pune-based Serum Institute of India (SII) is developing Oxford University-AstraZeneca vaccine as 'Covishield', while Bharat Biotech International Limited based in Hyderabad has developed 'Covaxin'.
The Sputnik V vaccine was approved for the first time in Russia on 11 August last year. With an efficacy of 91.6 percent, as published in the Lancet Medical Journal, the vaccine has been approved and approved for mass use in more than 50 countries. The Russian Direct Investment Fund (RDIF) has signed an agreement to produce 750 million doses of Sputnik V in India.
Dr. Paul said that any vaccine approved by FDA, WHO can come to India. Import license will be given within 1-2 days. No import license is pending. We invite them to build here with their companies. Johnson & Johnson did a good job. He accepted this proposal under the quad. He said that the Department of Biotechnology, other departments concerned and the Ministry of External Affairs have been in contact with Pfizer, Moderna, Johnson & Johnson since the beginning. They were officially asked if they wanted to send a dose to India or manufacture, we would find a partner and help.
He said that not every company has the ability to do this. We extend an open invitation to companies that wish to do so. Companies that want to manufacture covaxin should do so together. The government will assist so that capacity increases. Dr. Paul has said that people say that the manufacture of covaxin should be given to other companies. I am happy to say that when we discussed this with them, the Covaxin manufacturing company (Bharat Biotech) welcomed it. The living virus is inactivated under this vaccine and is performed only in BSL3 laboratories.
India's vaccination campaign against Covid-19 began on 16 January, two weeks after DCGI announced approval for both Covishield and Covaxin. Currently, the third phase of the nationwide vaccination campaign is underway, as every citizen over the age of 18 has become eligible for the vaccine from May 1. According to the Health Ministry's Thursday morning dashboard, 177,214,253 vaccine doses have been given to people across the country so far, including 1,894,991 in the last 24 hours.