08/04/2021
Setback to Maharashtra Government; SC rejects petition for investigation by independent agency
The Supreme Court on Thursday 8 April rejected a preliminary petition filed by the Maharashtra government as well as former Home Minister Anil Deshmukh against the Bombay High Court order.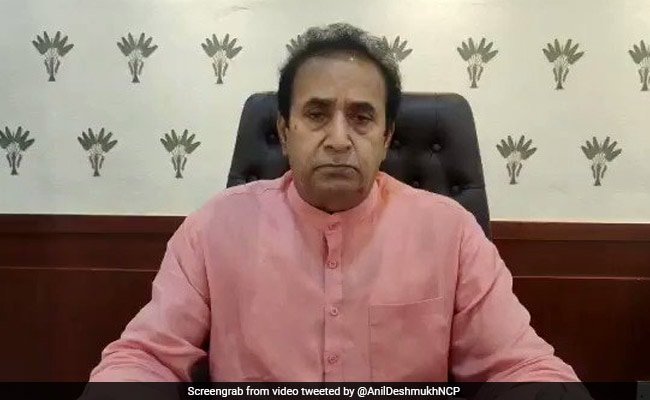 "The nature of the allegations and the individuals needs to be investigated by independent agency. It is a matter of public confidence. We are not willing to entertain it."
Noting that top police officer Param Bir Singh and former Maharashtra Home Minister Anil Deshmukh broke up even after working together for two years, the apex court said that an independent inquiry into Singh's allegations against Deshmukh was necessary.
"The person who made the allegations was the right hand of the minister. Let the independent agency take note of this. It is principled." – Supreme Court High Court Order
The HC had ordered an inquiry on Monday over allegations of corruption, extortion and other malpractices against Deshmukh by former Mumbai Police Commissioner Param Bir Singh.
The petition was filed by Singh after he was transferred from the post of Mumbai CP amid an investigation into the Mukesh Ambani bombings.
The court had ordered the inquiry to be completed within 15 days, after which the CBI would decide during the course of action.
Meanwhile, the CBI said on Tuesday that it had registered a preliminary inquiry into allegations of corruption against Deshmukh.
The announcement came late on Tuesday, hours after the Maharashtra government moved the Supreme Court against the High Court order.
The Bombay High Court directed a CBI inquiry, Deshmukh resigned as the Home Minister of Maharashtra,
In his letter to Maharashtra Chief Minister Uddhav Thackeray, Deshmukh wrote, "On 5 April, the Bombay High Court ordered a preliminary inquiry by the CBI against me on the basis of plea of ​​advocate Jayashree Patil. In the backdrop of the order, it does not suit me morally to continue as Home Minister. Therefore, I have decided to step down. I request that you free me from that."