14/03/2021
'Shalu': Dinesh Patel, a teacher from UP, develop robots that can speak 47 languages
Move over Sophia, there is a Desi Social humanoid robot named "Shalu"!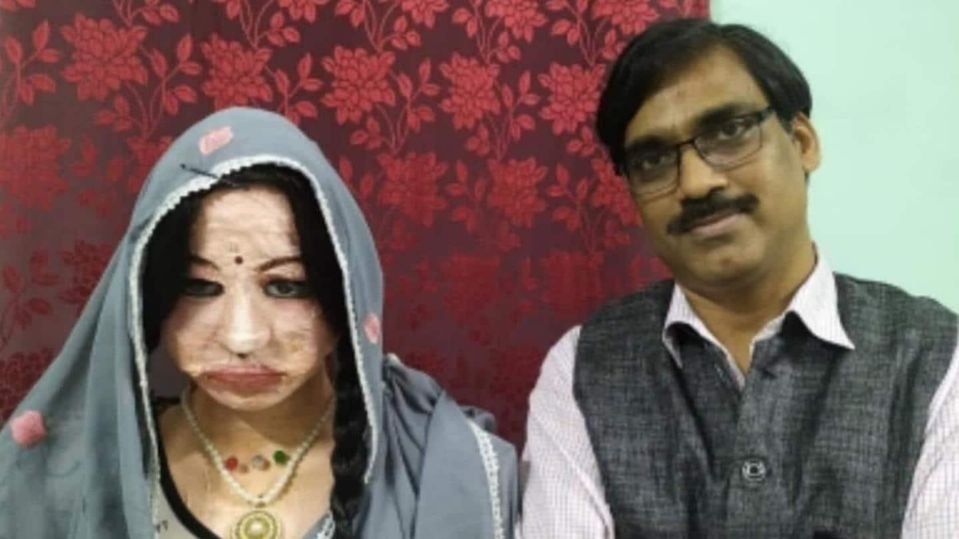 Dinesh Patel, a resident of Rajmalpur village in Jaunpur district of Uttar Pradesh and a computer science teacher from Kendriya Vidyalaya at IIT-Bombay, has come with an indigenous robot that can speak a total of 47 languages, including nine locals and 38 foreigners.
It is constructed using waste materials like plastic, wood.
Patel revealed that he was inspired to develop the robot – a 2010 Bollywood science-fiction movie Robot – starring by superstar Rajinikanth.
Patel told news agency Patel that Shalu is made using waste materials such as plastic, cardboard, wood and aluminum.
"It took three years to develop and the expense was about 50,000 rupees," and it can recognize people, remember things, respond
According to Patel, robots can perform many activities including identifying people, remembering things and answering questions related to general knowledge and mathematics.
"Shalu can greet people, display emotions, read newspapers, read recipes and do many other activities. It can be used as a teacher in schools and a receptionist in offices." Can also be done in India, "he said.
The robot has earned Patel acclaim from many, including fellow teachers. Patel garners praise for his innovation.
In a letter, Professor Supratik Chakraborty in the Computer Science and Engineering Department of IIT Bombay praised his efforts.
He wrote, "This is indeed a great development. Such robots can also be used in education, entertainment and other fields. Shalu can be an inspiration for next-gen scientists."
This is similar to Hanson robotics-developed Sophia. The robot may remind you of Sophia, a social humanoid robot developed by the Hong Kong-based company Hanson Robotics.
It became active in February 2016, and marked its first public appearance in the South by the Southwest Festival (SXSW) in March that year in Austin, Texas, United States.
Sophia has been extensively covered by media worldwide and has participated in numerous high-profile interviews.
About Author
CoCo