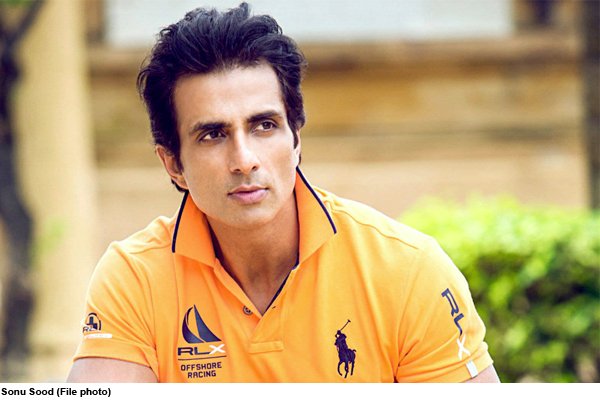 New Delhi: After two days of raids on Bollywood actor Sonu Sood and his associated premises, the Income Tax Department on Saturday said tax evasion of Rs 20 crore committed by Sood and his associates so far apart from Foreign Contribution Regulation Act (FCRA) violations. Many things have come to the fore.
The department had conducted search and seizure operations at various premises of Sood in Mumbai as well as a conglomerate real estate group based in Lucknow. A total of 28 premises were searched in Mumbai, Lucknow, Kanpur, Jaipur, Delhi and Gurugram in two days.
In a statement, the Central Board of Direct Taxes (CBDT) said, "Incriminating evidence relating to tax evasion has been found during searches at the premises of the actor and his associates."
It said that the methodology followed by Sonu Sood was used to show his unaccounted income in the form of bogus unsecured loans from several bogus entities.
The CBDT said, "Investigation so far has revealed the use of 20 such entries whose providers, on scrutiny, have taken an oath to give bogus housing entries. They have accepted to issue checks against cash. There are many instances where professional receipts have been hidden as loans in the books of accounts for the purpose of tax evasion. It is also learned that these bogus loans have been used to make investments and acquire assets."
It states that the total amount of tax realized so far is more than ₹20 crore.
Subsequently, the IT department found an infusion of foreign funds into the actor's Sood Charity Foundation, which was incorporated on July 21 last year, when COVID-19 was at its peak and Sonu Sood was involved in a number of relief operations, especially to send migrant workers to their homes.
The CBDT said that the foundation has collected a donation of ₹18.94 crore since April 1, 2021, out of which it has spent around ₹1.9 crore for various relief works, while the balance amount of ₹17 crore from the foundation's bank account has not been used.
"It has been observed that an amount of Rs 2.1 crore has also been raised by Charity Foundation from foreign donors on crowdfunding platform in violation of (Foreign Contribution Regulation Act) FCRA rules," the CBDT statement said.
The Income Tax Department had also raided various premises of the real estate firm, with which Sood has entered into a joint venture real estate project and invested substantial funds. The CBDT statement said that as a result of the raids, evidence relating to tax evasion and irregularities in the books of account has been unearthed.
It said the company is involved in fraudulent billing of sub-contractor expenses and misappropriation of funds. Evidence of such fraudulent contracts worth ₹65 crore has been found so far, apart from digital data proving unaccounted cash spending, unaccounted sale of junk and unaccounted cash transactions.
Further, it is learned that the said infrastructure group has entered into a suspicious circular transaction of Rs 175 crore with an infrastructure company based in Jaipur. Further investigation is being done to establish the full extent of tax evasion. During searches (in a company) Rs 1.8 crore in cash has been seized and 11 lockers have been kept under prohibitory orders.
The raids continued till the filing of the news, the raids of the Income Tax Department were going on.
(with agency input)