New Delhi: Union Minister for Steel and Petroleum and Natural Gas Dharmendra Pradhan today held a meeting with Odisha Chief Minister Naveen Patnaik and Union Minister for Mines, Coal and Parliamentary Affairs Pralhad Joshi.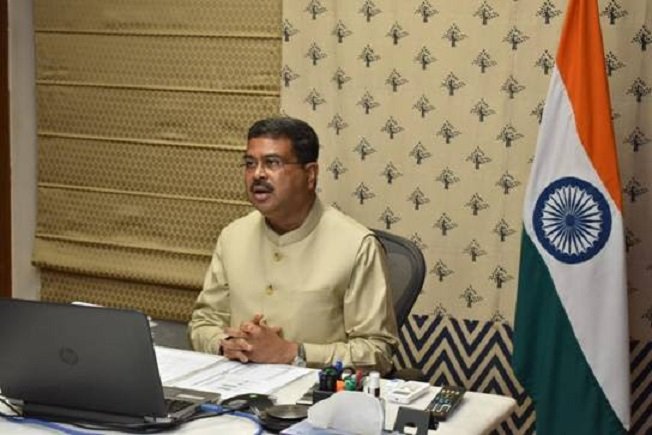 The discussion centered on the diagnosis of problems in the operation of the auctioned iron ore mines in Odisha, from where production and supply has not started yet. The lease of these mines expired on March 31, 2020, after which a fresh auction was held.
Pradhan emphasized that this problem should be resolved at the earliest by the Ministry of Mines to ensure that the end user gets the raw material without any hindrance. This will help bring down the iron ore price, which has seen a sharp jump in the past one month due to adverse trends in the market, mainly due to the shortage in iron ore supply from the recently auctioned mines in Odisha.
Odisha produced 123.8 MT of iron ore from January 2019 to November 2019, which was only 98.2 MT in the same period in the current financial year. Out of the 24 recently auctioned in Odisha, only 5 mines have started mining and supply. This is the main reason for the decline in iron ore supply in the country.
Odisha is of great importance to the Indian steel industry due to its large share of raw material reserves and steel production capacity. The early operationalisation of iron ore mines will not only ensure raw material security for the steel industry, but will also help in generating employment at the local level and intensifying economic activities in the state, thereby promoting regional development.
This mission is in keeping with the broad vision of Purvodaya, which has been conceived by the Honorable Prime Minister Shri Narendra Modi to promote the economic growth of Eastern India.