30/03/2021
Suez Canal Authority shares video as giant ship stuck for 6 days is successfully floated
29 March 2021, Monday: A huge container ship stranded in the Suez Canal, Egypt for six days was successfully refloated on Monday.
The Canal Authority has shared a video of a flotilla of tugboats tapping their horns at the celebration.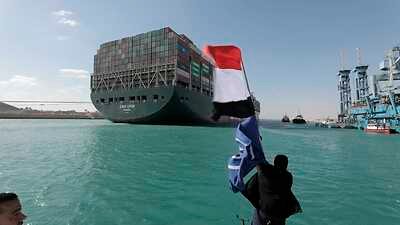 The ship is now headed to Great Bitter Lake where it will be inspected, the company said, operating the ship.
About Author
CoCo