27/01/2021
Sunny Deol reacts to violence at Red Fort, distancing himself from actor Deep Sidhu
BJP MP and actor Sunny Deol reiterated his social media handle that he has "no connection" with actor Deep Sidhu after he was seen protesting at the Red Fort. Several protesters clashed with police across Delhi and then buried the Red Fort with two flags – saffron and a yellow sacred Sikh atop the fort's dome.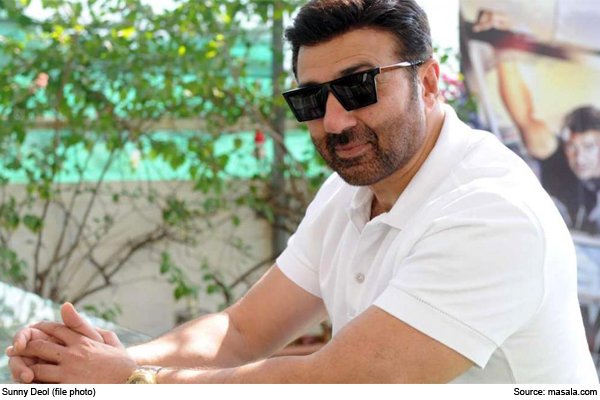 Sunny Deol wrote on Facebook, "I am very sad to see what happened at the Red Fort today, I have made it clear through Facebook on December 6 that I or my family have no relationship."
आज लाल क़िले पर जो हुआ उसे देख कर मन बहुत दुखी हुआ है, मैं पहले भी, 6 December को ,Twitter के माध्यम से यह साफ कर चुका हूँ कि मेरा या मेरे परिवार का दीप सिद्धू के साथ कोई संबंध नही है।
जय हिन्द

— Sunny Deol (@iamsunnydeol) January 26, 2021
Actor Deep Sidhu, who was among those present as protesters hoisted religious flag at Red Fort, says it was symbolic protest and they did not remove the national flag

— Press Trust of India (@PTI_News) January 26, 2021
In December 2020, Sunny Deol had said that he had nothing to do with Deep Sidhu's stand on farmers' opposition. "I request the whole world that this is a matter of farmers and our government. No one should come in the middle as they will both discuss it and resolve it. I know many people want to take advantage of this And they are creating obstacles."
Not thinking about farmers at all. They may have their own interests. Deep Sidhu, who was with me during the election, is not with me for a long time. Whatever he is saying and doing, he is doing as he wants, I have nothing to do with any of his activities. I am with my party and farmers and will always be with the farmers. Our government has always thought about the welfare of farmers and I am sure that the government will come to the right conclusion by negotiating with them, "he wrote on December 6, 2020.
Who is Deep Sidhu?
Actor-turned-actor Deep Sidhu rose to prominence in November when his video on farmers' protest speaking in English went viral, for which he was trolled. Reports said that Sidhu had questioned the leadership of the peasant unions and announced to start his 'front' on Shambhu, which was rejected by the peasant union leaders. Later, Sidhu was sent notices by the National Investigation Agency (NIA) in the case registered against the Sikhs for Justice under the UAPA and the sedition case.
The Delhi Police had allowed farmers to take out a tractor rally on three routes originating from the Singhu border, Tikri Border, and Ghazipur border at a distance of 62 km, 60 km, and 46 km respectively. Darshan Pal, Rajinder Singh, Balbir Singh Rajewal, Buta Singh Burjgil, and Joginder Singh Ugra were asked to coordinate with the police during the rally. Additionally, the police said that a maximum of 5000 persons with 5000 tractors can participate in the Republic Day rally from noon to 5 pm. However, groups of peasants broke the police barricade on the Delhi border to enter the national capital before the allotted time, after which the rally took a violent turn.