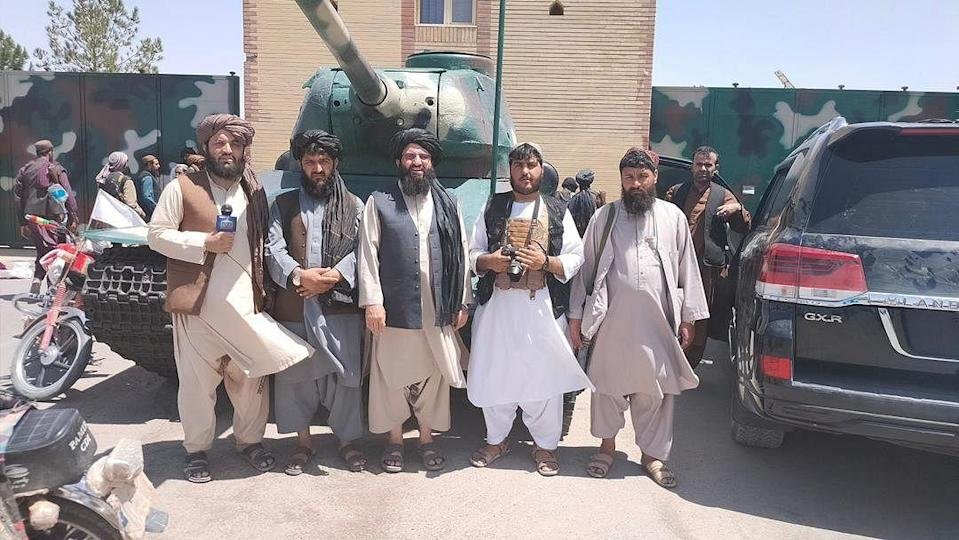 Dozens of Taliban fighters have captured Rashtrapati Bhavan in televised images declaring victory over the Afghan government.
"Our country has been liberated and the Mujahideen have won in Afghanistan," a terrorist told news channel Al Jazeera from the palace.
Fighters show their weapons to reporters during a tour of a building confiscated after President Ashraf Ghani fled the country.
Afghan President Ashraf Ghani said on Sunday after fleeing the country that the Taliban had won, as the militants entered Kabul – nearly 20 years after they were ousted from power by a US-led invasion.
Ghani closed in on the capital, sealing a nationwide military victory in just 10 days, before finally entering the city and capturing the presidential palace.
With government forces collapsing without the support of the US military, the Taliban have sparked lightning in the country, which is finalizing its withdrawal in alignment with the August 31 deadline set by President Joe Biden.
The imminent takeover of the rebels created fear and panic in Kabul among residents fearful of the group's radical brand of Islam, which it imposed during its 1996–2001 rule.
A day before Taliban have captured Jalalabad, the last major city outside Kabul held by the country's increasingly isolated central government.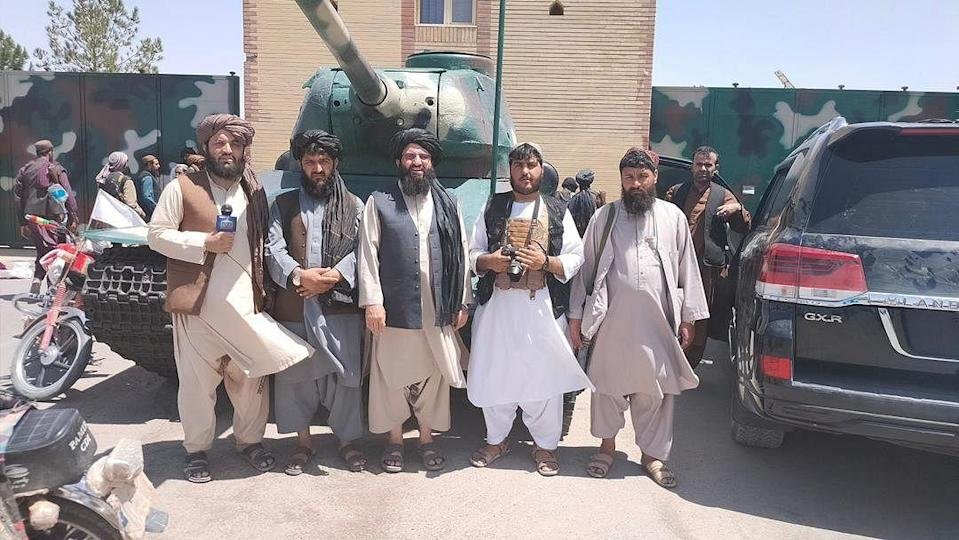 With this, the Taliban have moved closer to taking full control of Afghanistan as it leaves the country's central government in control of Kabul and seven of the 34 other provincial capitals.
According to reports, Taliban militants are now just 11 km away from the capital. There is a growing fear that the Islamic terrorist organization may soon launch an attack on Kabul.
Late Saturday, they also seized Mazar-e-Sharif, the last major holding of the Afghan government in the northern part of the country.
President Ashraf Ghani spoke to the nation on Saturday before the downfall of Mazar-i-Sharif was confirmed, and assured people that his government would prevent further violence and ensure stability prevails. However, he also appears increasingly isolated and is facing pressure to resign.
President Joe Biden said on Saturday he was authorizing the deployment of 5,000 troops to help evacuate civilians and ensure the "orderly and safe" return of US military personnel.