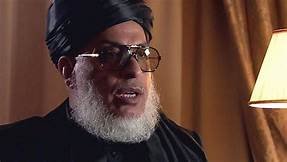 New Delhi: Sher Mohammad Abbas Stanikzai, the head of the Taliban's political office in Doha, was a quiet, unassuming cadet training at the Indian Military Academy (IMA) in Dehradun in the 1980s. Therefore, his involvement in the Taliban in later years came as a shock, said one of his batchmates.
The IMA trains cadets from several African and Asian countries, including Afghanistan, since 1948. However, it took a cadet unfathomable to become a top leader in a terrorist organization at the time.
"He was part of a different company and battalion, but we were in the same batch. I remember that he was quite accurate, in the sense that he was mixed," Brigadier Sandeep Thapar (retired), Stanikzai's 1982 batchmate, told ThePrint.
"Usually foreign cadets kept to themselves. He did not express any clear views. But now we are looking for him once again."
On Saturday, Stanikzai issued a statement saying the Taliban wanted to maintain "good relations" with India – bringing their ties with this country full circle.
Who is Stanikzai?
Stanikzai, a Pashtun, was born in the Baraki Barak district of Afghanistan in 1963, and after studying political science in his home country joined the Keren Company of the IMA's Bhagat Battalion.
"For foreign cadets, the first priority is to maintain good relations as a diplomatic exercise. So how well they train at the academy is secondary to that. He would do his basic training, and that was it – I have nothing on my mind," Thapar said.
By the mid-1980s, Stanikzai had passed out from the IMA in India and, according to Thapar, went on to join the Afghan army, where he served for more than a decade, when the Russians invaded Afghanistan. He fought the Afghan Soviet War. According to a New York Times report, this was when he became "more political".
"If after serving his country for 14 years, he would have gone to the Taliban, there must have been a problem – no one can say. It certainly came as a shock," Thapar said.
Stanikzai's turn to the Taliban came after the Soviet Union withdrew in 1996.
According to the NYT, his close ties with Pakistan's intellectuals, his proficiency in English and his military prowess led to his involvement in the terrorist group as deputy minister of foreign affairs, under Foreign Minister Vakil Ahmed Muttawakil and later, until 2001, deputy health minister. helped in growth. .
After the fall of the Taliban in 2001, Stanikzai relocated to Doha, where he reportedly stayed for more than a decade, becoming one of the group's most important and indispensable leaders and main negotiators.
According to a report by Al Jazeera, he became the group's leader in the Political Office in 2015, and "participated in negotiations with the Afghan government and represented the Taliban on diplomatic visits to several countries".