01/09/2021
Taliban will not interfere in Kashmir
New Delhi: Afghanistan is now completely controlled by the Taliban. The withdrawal of American and NATO troops has been completed from here and thus after nearly 20 years, the Taliban have once again captured Afghanistan. After the withdrawal of American troops, there is an atmosphere of celebration in the Taliban camp.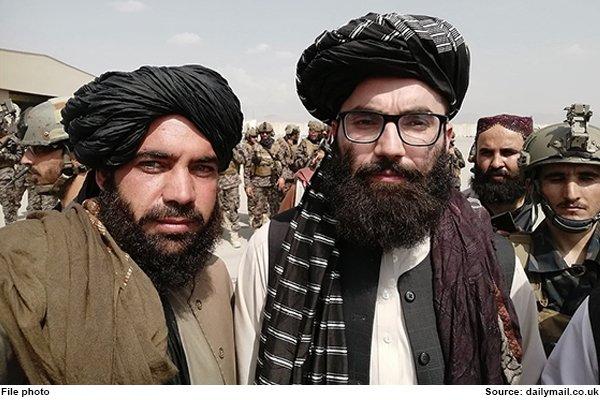 Today, almost 20 years later, Afghanistan emerged in the presence of a foreign army. Meanwhile, Taliban has dealt a big blow to the nefarious designs of Pakistan and has made it clear that it will not interfere in Kashmir. It has also clarified its relationship with Pakistan. Let us tell you that Anas Haqqani is the youngest son of Haqqani Network founder Jalaluddin Haqqani.
Talking to CNN-News18, Taliban leader Anas Haqqani said that we will not interfere in the matter of Kashmir. When Anas Haqqani was questioned – Pakistan is very close to the Haqqani network and it is continuously interfering in Kashmir. Will you also intervene in Kashmir to support Pakistan? On this, he said that Kashmir is not a part of our jurisdiction and interference is against the policy. How can we go against our policy? So it is clear that we will not interfere in Kashmir.
Asked whether Haqqani network will not support Jaish and Lashkar on Kashmir issue, Anas Haqqani said, "We have clarified many times on this and are repeatedly saying that it is just propaganda. With India On relations, he said, "We want good relations with India. We don't want anyone to think wrong about us. India helped our enemy for 20 years, but we are ready to forget everything and take the relationship forward."
In response to the question that the Haqqani network is closely linked with the Pakistani ISI and the Pakistani military. You are now part of the Government of Afghanistan. How would you relate to him? On this Anas said that we fought for twenty years. There is a lot of negative publicity about us and it is all wrong. Haqqani Network is nothing. We are working for everyone. Media around the world and especially in India is spreading negative propaganda about us. This is making the environment worse. No Pakistani weapon was ever used in the war. These allegations are false and baseless.