#WATCH | Delhi: Prime Minister Narendra Modi chairs the meeting of Cabinet Committee on Security (CCS), the meeting is currently underway. pic.twitter.com/TaJr00PZOQ

— ANI (@ANI) August 17, 2021
PM Modi chairs high level meeting to discuss Afghanistan crisis; Taliban's first pressure after the capture of Kabul
Taliban spokesman Zabihullah Mujahid congratulated the whole of Afghanistan during the first press briefing since the capture of Kabul and said, "We do not want to repeat any war with any country." He further said that the rights of women would be under Sharia law.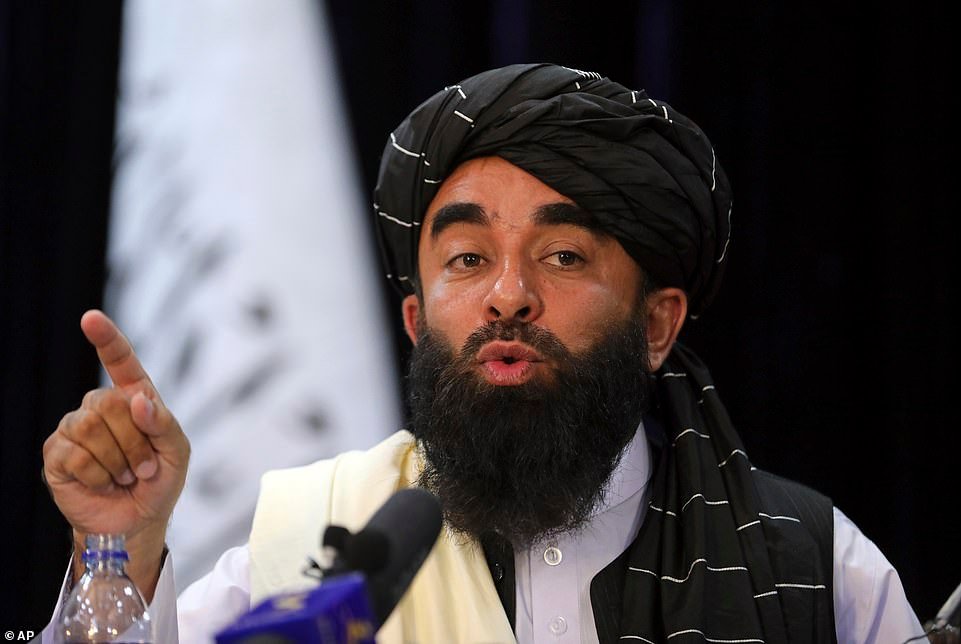 Earlier today, Prime Minister Narendra Modi chaired a meeting of the Cabinet Committee on Security against the backdrop of Taliban takeover of Afghanistan.
Apart from Home Minister Amit Shah, Defense Minister Rajnath Singh and Finance Minister Nirmala Sitharaman, senior officials attended the meeting.
India welcomes completion of projects in Afghanistan, says Taliban as it warns against using soil for military targets
Taliban spokesman Suhail Shaheen made this statement during a TV interview given to Pakistan's Hum news channel.
Talking about the terrorist organization's views about India, Shaheen said in Urdu, "We have said that we will not allow any country or any group to use the soil of Afghanistan against anyone. It is clear Secondly, [India] has built many projects, many reconstruction and infrastructure projects, and if they want they can complete unfinished projects because they are for the people.
"But if anyone wants to use Afghan soil for their own purposes or for their military purposes or their rivalry – our policy does not allow anyone to do that," he said.
Afghanistan's first Vice President Amrullah Saleh said on Tuesday that he was in Afghanistan and a "legitimate caretaker president" after President Ashraf Ghani fled the country as Taliban insurgents captured the capital, Kabul.
Saleh told a security meeting chaired by Ghani last week that he was proud of the armed forces and that the government would do everything possible to strengthen resistance to the Taliban.
According to news agency, the meeting was attended by National Security Advisor Ajit Doval and Foreign Secretary Harsh Vardhan Shringla as well as India's Ambassador to Afghanistan Rudendra Tandon, who returned to India only on Tuesday.
The Cabinet Committee on Security is the apex government body that deals with issues of national security.
India has brought back the Indian ambassador and all staff members from its embassy in Kabul in two military transport planes in the wake of rising tensions and deteriorating security situation after the Taliban takeover in the Afghan capital.
A military transport aircraft of the Indian Air Force brought back around 150 people, including Indian diplomats, officials, security personnel and some stranded Indians, from Kabul on Tuesday. Another flight had evacuated about 40 workers from Kabul on Monday.
Earlier on Tuesday, the MEA said that the immediate priority of the government is to obtain accurate information about all Indian nationals currently residing in Afghanistan.