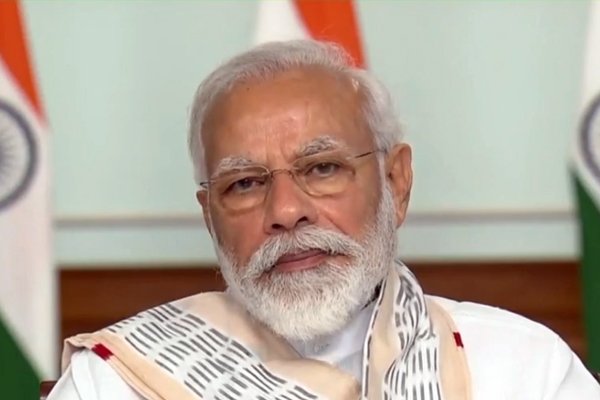 New Delhi: Prime Minister Narendra Modi has thanked the security forces for demolishing the big terrorist plot of Jaish-e-Mohammad in Jammu and Kashmir at the ground level. Prime Minister Narendra Modi has held a meeting with Union Home Minister Amit Shah, National Security Advisor Ajit Doval, Foreign Secretary and top officials of the intelligence agency after the Pakistani militant organization Jaish-e-Mohammad was killed in an encounter with militants in Nagrota. In the meeting, the agencies have given input that the terrorist organizations were planning to do something big on the 26/11 anniversary.
The Prime Minister said in a tweet that the scale of arms and explosive material recovered from the four terrorists belonging to Pakistan-based terrorist organization Jaish-e-Mohammed by their intentions indicates that the terrorists' plot to wreak havoc Thi, the security forces have once again defeated them.
PM Modi further said that our security forces have once again demonstrated indomitable courage and excellent military operations. Thanks to him for his alertness, he has foiled this dastardly plot of blast in Jammu and Kashmir.
Please tell that on Thursday, 4 militants were killed during an encounter in Nagrota area of ​​Jammu district. A group of these four terrorists of Jaish-e-Mohammed had infiltrated India from the international border in Samba on Wednesday night and were riding in a truck on the Jammu-Srinagar National Highway. On intelligence, the police stopped the truck at a toll plaza near Nagrota. After which the police were attacked with grenades by the Lash terrorists with weapons. Two policemen were also injured in this encounter.
Also read in Hindi: आतंकियों की साजिश भारी तबाही मचाने की थी, सुरक्षाबलों ने एक बार फिर उन्हें मात दीः पीएम मोदी