25/02/2021
The train short distance fare increased, the railways have the reason for the increased fare
New Delhi: Railways have increased the fare for short distance travel. After expressing concern over the increase in ticket fares for short-distance passenger trains, the railway said on Wednesday that the fare has been marginally increased with the goal of reducing unnecessary travel. Since the Corona Virus was eased into lockdown, the railways are running special trains only. It started with long distance trains and now, short distance passenger trains are also being run as special trains.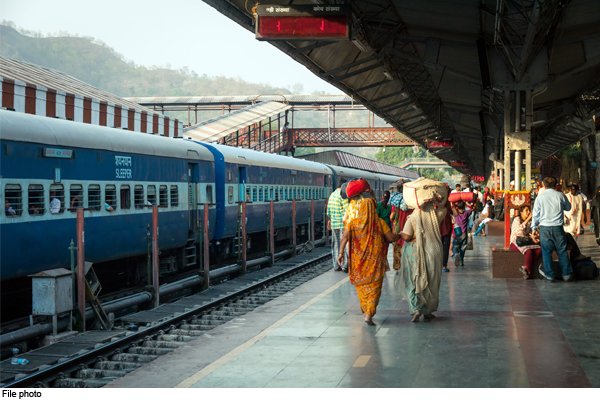 A statement from the Ministry of Railways said that as a special provision in view of the Covid-19 epidemic, the fare of these trains has been set equal to the cost of unreserved tickets for mail and express trains for the same distance.a
Railways said, "Covid is not over yet and the situation is deteriorating in some states. Visitors from many states are being sent to other areas for screening and discouraged to travel. The statement said that the slight increase in fares should be seen as "an attempt by the railways to prevent the trains from getting congested and spreading the Covid-19."
Let me tell you that Indian Railways stopped regular train operations on 22 March 2020 as a measure to stop the spread of the Coron virus and a nationwide lockout was announced on 24 March, which came into force from the next day. Railways are gradually increasing the number of passenger-class trains. The complete resumption of regular services of passenger trains in pre-Covid has to be considered keeping in mind many factors and operating conditions.
Indian Railways says that Covid-19 is still there and the situation is deteriorating in some states. Travelers coming from many states are being screened and discouraged from traveling.
According to the new fare structure, passengers will have to pay Rs 10 for a distance of two kilometers, the fare will be Rs 20 for a distance of two to five kilometers, while the fare for traveling a distance of 5 to 12 kilometers will be Rs 30. Passengers will have to pay Rs 40 for the distance between 12 to 21 km and the fare for more than 21 km (up to 32 km) has been fixed at Rs 50.
(With agency inputs)