18/02/2021
The world is betting on India's $ 500 billion renewable energy market
According to this latest report, a large pool of global investors is ready to invest in India's renewable energy and grid projects. The reason is the unlimited potential and favorable conditions of the sector in India, which led to a record decline in solar energy tariffs, as well as a reduction in solar module costs, lower interest rates, and government-backed 25-year power purchase agreements (power purchase agreements). / PPA) security, there will be big reasons to attract investors.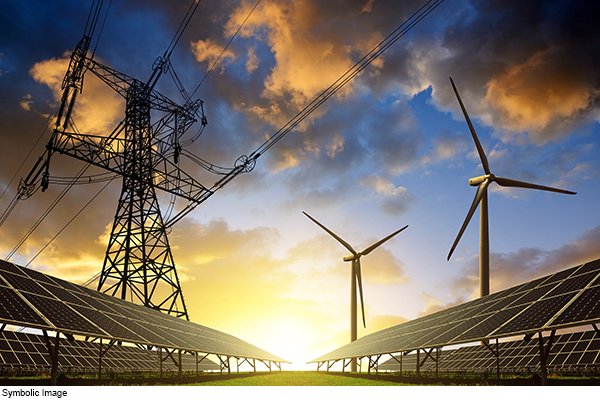 The report has been presented by the Institute for Energy Economics and Financial Analysis (IEEFA). Tim Buckley, co-author of the report and director of energy finance studies at the same organization, South Asia, said in his response, "The funding that India needs for its ambitious renewable energy goals is to raise capital to finance , Domestic and global institutions in the corporate, energy, utility and government sectors are ready.
Tim feels right when he remembers that the renewable energy sector in India has received more than $ 42 billion in investment since 2014. The report states that India will need US $ 500 billion to reach 450 GW (GW) capacity by 2030.
The report, co-authored by IEEFA research analyst Saurabh Trivedi, comes after the International Energy Agency's latest India Energy Outlook 2021 reported that India needs an additional $ 1.4 trillion in low-emission emissions technologies over the next 20 years Will be 70% higher based on current policies.
Further, Tim Buckley says, "India has the unique opportunity to transform its energy system, and the unimaginable benefits of doing so." He further adds, "India can effectively improve its energy security by reducing dependence on expensive fossil fuel imports. The ongoing solar power deflation of about Rs.2 / kWh, now less than the marginal fuel cost of coal-fired power plants, gives India an economic impetus to accelerate the energy transition, and to help solve the climate crisis. To be a world leader, as well as to address severe air pollution and water scarcity.
Giving an estimate, he says, "We estimate that striving for 450 gigawatts of renewable energy by 2030 will require an investment of $ 500 billion over the coming decade – including $ 300 billion for wind and solar infrastructure, gas- $ 50 billion on grid firming investments such as Peakers, Hydro and Battery, and $ 150 billion on expansion and modernization of broadcasting and distribution. "
The new IEEFA report identifies capital coming into the renewables sector for new projects and infrastructure investment trust (InvIT) structures, as well as capital recycling opportunities for the National Investment and Infrastructure Fund (NIIF) for operational projects.
"The year 2021 began with a $ 2 billion investment by Total of France to acquire a 20% stake in Adani Green," says Buckley.
According to the report, Canada Pension Plan Investment Board (CPPIB) and the world's largest private equity firm KKR are now major foreign investors in and leading the Indian RE sector. In December 2020, CPPIB acquired an 80% equity stake in SB Energy India at a valuation of $ 525 million and KKR took a major stake in IndiGrid InvIT in 2019.
The report states that the Indian renewable sector is dominated by major independent power producers (IPPs): Renew Power, Greenco, Adani Green, Tata Power, Acme, SB Energy, Azure Power, Sembcorp Green Infra and Hero Future Energies, and that Each has invested strongly in building capacity in international lending and equity markets.
But these renewable energy giants are facing increasing competition from such as Vena Energy / Vector Green, O2 Power, Aiyana Renewable Power, Torrent Power and Sprng Energy, as well as Indian government fossil fuel majors such as NTPC And NLC is beginning to face the decarbonisation challenge, and Coal India Limited and Indian Railways are also looking for opportunities to move faster.
In the grid transmission sector, private sector contenders of Power Grid Corp led by Adani Transmission, Sterlite Power and Indigrid are driving grid expansion and modernization at low cost.
The report's co-author Saurabh Trivedi states that India needs to recycle existing investments in renewable projects, along with attracting capital to new projects.
He states, "The key entities that are instrumental in reviving existing operational renewable energy assets are private equity, sovereign wealth funds, global pension and infrastructure funds, global fossil fuel utilities, and oil and gas majors." Institutional investors are wary of construction risk. "
These investments in India can prove to be decisive not only in the country but also in the fight against climate change of the world.