Ekadashi in the Shukla Paksha of Kartik month is known as Devotthan, Devauthan or Prabodhini Ekadashi. This Ekadashi comes after Diwali. Just as Lord Vishnu sleeps on Ekadashi of Shukla Paksha in Ashadha month and awakes on Ekadashi of Shukla Paksha in Kartik month, hence this Ekadashi is known as Devotthan Ekadashi.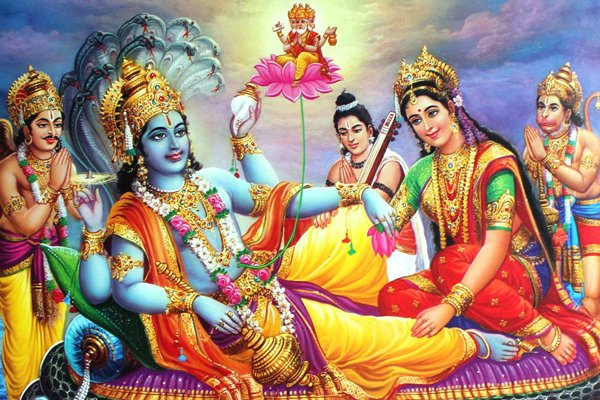 According to some religious beliefs, on this Ekadashi, Lord Vishnu wakes up 4 months after sleeping in Kshirsagar. During these 4 months period, no auspicious work is done. Since this Devotthan Ekadashi, when Srihari wakes up, all religious and auspicious works begin. Tulsi Vivah (marriage) is also performed on this day.
Devauthan Ekadashi Vrat Puja Vidhan
Lord Vishnu is worshiped on this Ekadashi and he is called upon to awaken. The rituals performed on this Ekadashi are as follows: –
On the day of Ekadashi, take a vow in the morning and chant the name of Lord Vishnu. After cleaning the house and taking a bath, mark the feet of Lord Vishnu in your courtyard.
Draw a picture of God in a pedar (Okhli) and fill it with fruits, sweets, plum, Singhara (Singhara), seasonal fruits and sugarcane. After that, cover it.
On this day, light a lamp of desi ghee outside your house and in the temple.
At night, all family members should worship all the deities along with Lord Vishnu.
After that, awaken Lord Vishnu with your throat by ringing a bell and playing a conch (conch). Repeating these words: – Utho Deva, Batho Deva, Anguriya Chatko Deva, Nayya Soot, Nay Kapas, Deva Uthay Karthik Masa. Such family members should say with Lord Vishnu.
Tulsi marriage
On Devotthan Ekadashi, a Tulsi marriage is also performed. Like a normal marriage, the marriage of Tulsi (plant) and Lord Shaligram (Lord Vishnu) is also celebrated with enthusiasm. Tulsi is also known as Vishnu Priya. Therefore, after waking up from his deep sleep, he first responds to the prayers of the natives who worship Harivallabh Tulsi. Tulsi marriages are performed to invoke God through Tulsi. As mentioned in the Vedic scriptures, couples who do not have a female child must perform a Tulsi marriage once in their lifetime to earn the virtue of Kanyadaan.
Story of Devauthan Ekadashi
Once Goddess Lakshmi asked Lord Narayana – O God! Either you stay awake day and night, or you are in deep sleep for millions of years! It unbalances the world and destroys everything, moving forward or not. Therefore, it is better that you sleep on time every year. It will also give me some rest.
Narayan smiled and said to Goddess Lakshmi – Goddess! You are correct! Because of me all the gods and especially you have to face problems. You are unable to take time to rest and even sleep. Therefore, from now on, I will sleep for four months in the rainy season every year. During that period, you and the other God may rest. The Holocaust period (when the world ends) will be called My Deep Sleep (Maha Nindra). Four months of sleep will be my short sleep (alp sleep) and will be very auspicious for my devotees. During this time, the devotees who organize my sleep and wake celebrations will serve me with dedication and enthusiasm. I will reside with you in their homes.
Also read in Hindi: आज है देवउठान एकादशी, जानें पूजा की विधि और तुलसी विवाह के बारे में