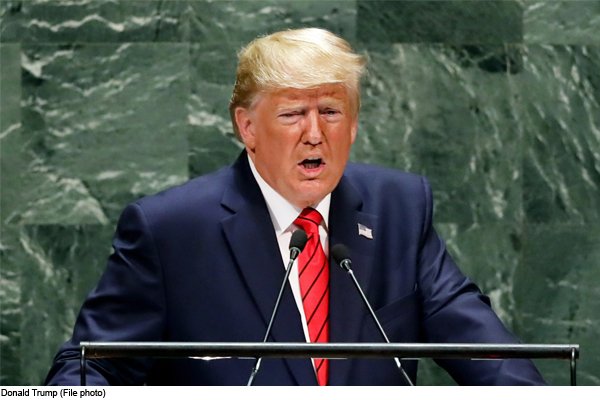 New Delhi: There has been uproar all over the world due to the corona virus epidemic. Everyone has come to know about China, the father of this disease. However, China is not deterring its misdeeds. For this reason, US President Donald Trump targeted China during a general debate on the 75th anniversary of the United Nations. Virtually participating in the debate, Trump said that the United Nations (UN) should hold China responsible for the corona virus infection.
Donald Trump also questioned the role of the U.N. He alleged that China has complete control over the UN, which is why the WHO made false statements about the virus. Trump said, "In the early days of the virus, China and the World Health Organization falsely claimed that there was no evidence of a human-to-human outbreak. WHO is really in control of China."
On the other hand, UN Secretary-General Antonio Guterres during the 6-day general debate urged to end the ongoing Cold War between the US and China. He said that the conflict between the two countries should be halted, so that more attention could be focused on the Kovid-19 epidemic. The General Debate of the United Nations General Assembly is getting virtual this year due to the corona virus. Despite this, the New York Police is heavily deployed in front of the UN building.
However, earlier, Chinese President Xi Jinping spoke of defeating the virus together by rejecting any kind of politics on the corona epidemic. He said that China did not hide any truth. We have taken full transparency in this matter. Jinping further said that if we have to overcome the corona epidemic, we have to work together.
Also read in Hindi: Corona Pandemic: चीन अपनी हरकतों की वजह से फिर घिरा, Trump ने UN में लिया निशाने पर